6 easy habits that can make ageing easier
November 27, 2017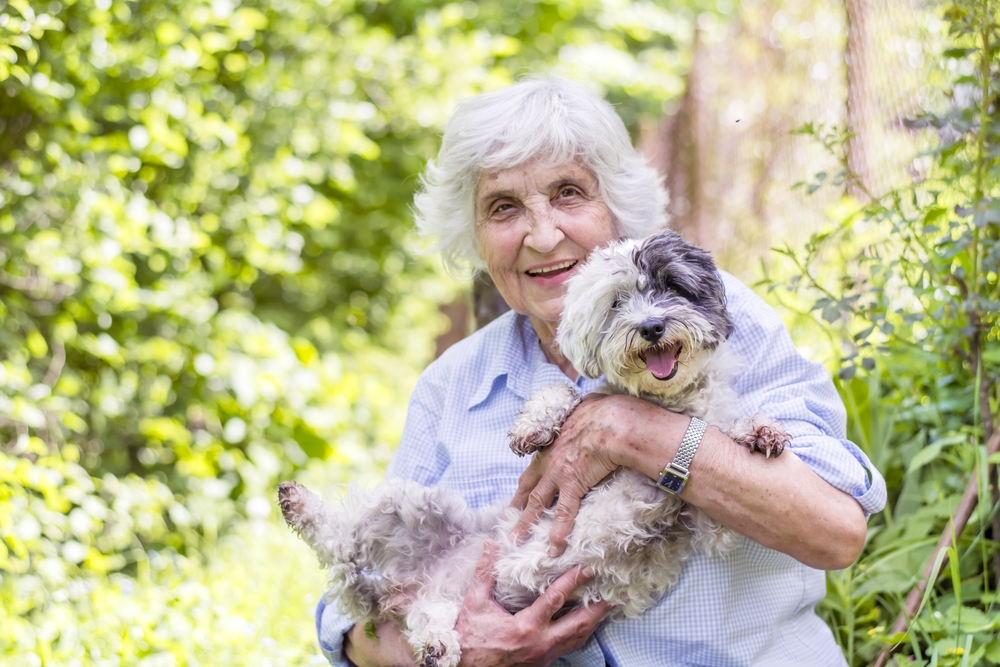 Ageing doesn't have to be solitary, it doesn't have to be boring, and it certainly doesn't have to be difficult. Many older people find their golden years to be a time of excitement, adventure, and of making new friends.
But if you want this dream to come true, you'll need to adjust your lifestyle to suit. Let's discuss some of the habits you can work on to make the best of your retirement, from adventuring overseas to allowing assistive technology to simplify your life.
1. Learn to do things that make you happy
Although you've lived a full life, it's important not to forget to do things that make you happy – even if they seem simple. A collection of eight studies published in the Journal of Consumer Research concluded that a happy life includes both extraordinary and ordinary experiences.
While many will encourage you to constantly try new experiences, you should always remember to give time to the little things. Sitting in the sun, gardening, hugging your partner – the research found that all of these were valuable experiences, alongside holidays to Hawaii, getting scholarships and going diving.
What to do today: Make room in your life for both the bold and the familiar. Seeing your grandkids smile is as valuable as taking pictures from the Eiffel Tower, and the happiest life allows for both.
Research shows that going outdoors can make you happier.
2. Find reasons to get outside
It might be convenient to stay indoors and watch TV, but a little inconvenience could go a long way to promoting good health and well-being. Research published in the International Journal of Environmental Research and Public Health found a positive relationship between going outdoors and feeling less depressed in older people.
Physical exercise is one of the most important activities to do outdoors, and there are positive effects to just walking to your friend's house, or the local market.
What to do today: Look at your calendar and add a new reason to get out of the house each day. You could visit a cafe, see a sports game, wander around a museum, shop at a market, or just go window shopping.
3. Make a rule to be social
Did you know that something as simple as socialising could make you significantly happier? Much like staying indoors, depression is also linked to loneliness, states an article from the Industrial Psychiatry Journal. However, visiting friends – as well as being a fun way to spend the time – can make you much happier.
Your life should be filled with shared experiences, whether planned or impromptu.
What to do today: Dedicate two days a week to being social. Go out for meals, take your friend or neighbour to the museum or market, or get together with some friends and be spontaneous.
4. Simplify your life
Decluttering your life could have positive health benefits, not to mention giving you an opportunity to pass valuable heirlooms and memories on to your loved ones. Psychiatrist Dr Robert London told US News that clutter can lead to anxiety, but cleaning it up makes people feel better.
It's time to take a good look at your house and see if you can simplify your lifestyle. Evaluate the things that bring true purpose and happiness, and pass on the rest to family or charity.
Things to do today: Go through your home and choose 10 items to give away. Make a rule that when you get something new, you give away one thing as well.
Retiring from a lifelong career doesn't spell the end of formal education, and it shouldn't.
5. Be a student forever
Retiring from a lifelong career doesn't spell the end of formal education, and it shouldn't.
Learning new things can actually be a great way to stay mentally healthy, and some studies suggest that building your "cognitive reserve" – that is, your mind's ability to resist damage – through education can help stave off symptoms of conditions like dementia.
Taking classes for fun can be an enjoyable way to be social and stay active, not to mention open the possibility of new and interesting paid or volunteer work.
Things to do today: Look at the three closest educational opportunities in your area. Study their offerings and sign up for at least one class next semester.
6. Be transparent with your family
It's important to remember that your family are as invested in your health as you, and honest, open communication with them will help everybody feel better. Sit down with your family to discuss the next 30 years of everyone's lives. What are ideal living conditions, vacation plans, emergency procedures and long-term healthcare wishes?
By introducing a sense of transparency about things like real estate, financial decisions and medical needs, everyone will know what to expect from one another.
Things to do today: Set up a meeting with your family to discuss the coming decades and align your important future decisions.
Tunstall is here to help
Modern technology can be another way to age easier, and Tunstall Healthcare is here to help. We have a range of connected healthcare products to help support your care and maintain your independence at home. Contact us today to learn more about our products and solutions.