Steve Sadler – Healthcare Technology, the challenges & opportunities (Part 2)
November 2, 2016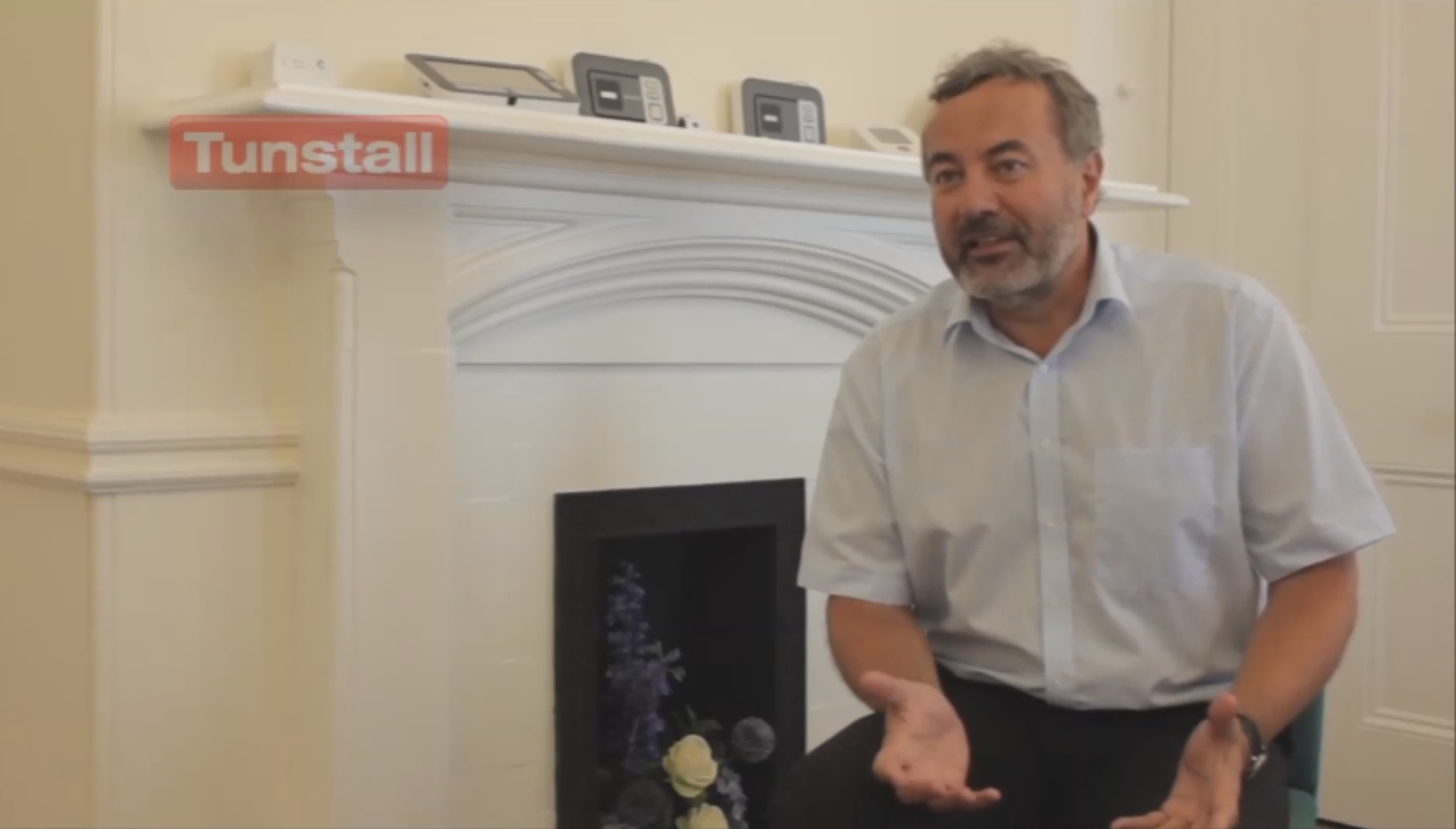 This is the second half of our series on technology-enabled healthcare. In this series, Steve Sadler, Tunstall Group's Chief Technology Officer, addresses various questions related to technology in healthcare, current trends in development and challenges to address. The complete interview with Steve Sadler was first featured as part of the MTAA Annual Conference 2016.
Part 1 of the series is available here, and addresses current trends, opportunities and challenges for technology-enabled healthcare.
Question 3
So, how can emergent technologies such as IoT, Smart Homes, Cloud and Big Data reconcile with regulated healthcare services?
Technology can be applied to a wide range of healthcare challenges, and suppliers have recognised the need for, and potential of, innovative technology solutions.
IoT allows providers to connect technology and construct logic that create new opportunities and solutions within healthcare.
Big data, generated from a multitude of intelligently-connected devices, can serve both individuals and the wider population, if the data can be analysed and interpreted effectively.
In order to effectively capture the full richness of Big Data across populations, we need to encourage interoperability between providers in order to standardise communication, and break down the silos based on individual providers.
As we begin to open up legacy systems to new IP applications, we also increase security risks as these systems were not originally designed to be opened up to new communication channels.  System design should account for this vulnerability.
As new functionality goes hand in hand with complexity, strong system design must ensure appropriate fall backs and secure reversion are in place, should any component of the system fail.
Question 4
So, where next for technology-enabled care?
The connected environment, mHealth, wearables, IoT etc., will represent new opportunities to collect, monitor and analyse health data, as long as the design and communications are open and interoperable in order to best support connectivity.
The range and depth of data available, along with intelligent interpretation and robust consent protocols, will help to inform healthcare solutions.
We've begun to see increased personalisation of healthcare, and through better integrated technology, we'll begin to see this expand into large-scale systems.
If end-users are given ownership over their own health and care data, they will be better positioned to consent to provider access for their own benefit, which may help to improve the regulatory process.
Clearly the future looks bright for healthcare technology, and Tunstall welcomes the challenges ahead. Through new innovations and clever system design, we can take advantage of new opportunities and provide clients with the best possible healthcare experience.
Find out more about some of our most recent healthcare innovations at http://www.tunstallhealthcare.com.au/what-we-do/telehealth