Steve Sadler – Healthcare Technology, the challenges & opportunities (Part 1)
October 26, 2016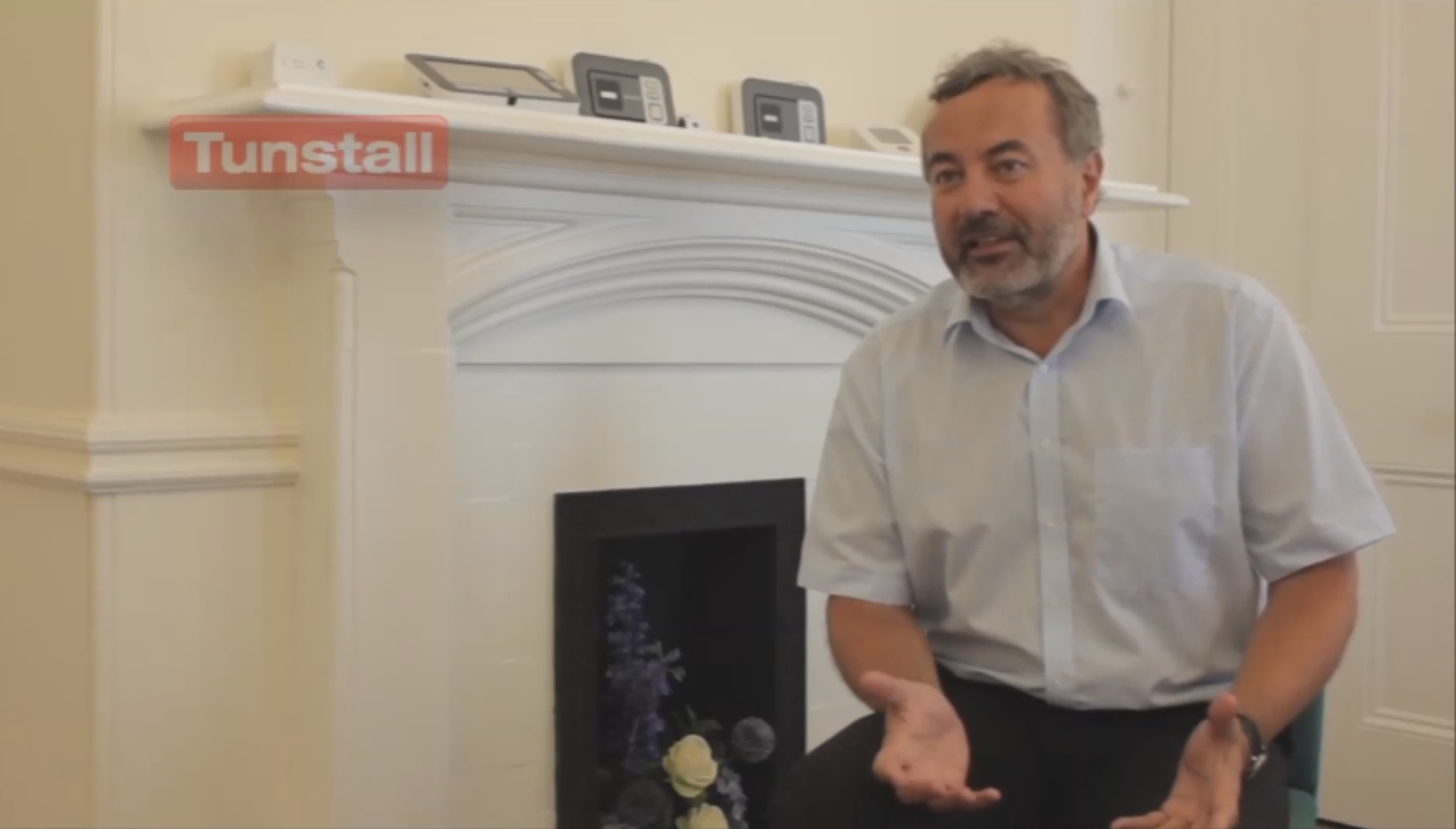 This is the first half of our series on technology-enabled healthcare. In this series, Steve Sadler, Tunstall Group's Chief Technology Officer, addresses various questions related to technology in healthcare, current trends in development and challenges to address. The complete interview with Steve Sadler was first featured as part of the MTAA Annual Conference 2016.
We've also now published Part 2 of the interview.
Question 1
Technology-enabled health and care services are being transformed: What are the major drivers and trends?
What opportunities do these create for smarter and perhaps more proactive healthcare services?
Technology has transformed modern lives, and the pace of change only seems to be increasing.
New applications have help to expand the purpose of devices, beyond their original intent. For example, a smart phone can make calls and access the internet, and it can now also monitor health and control other devices.
Connectivity means that devices are always connected, and increasingly able to communicate between devices. Health data can be collected more easily outside of clinical settings, providing a richer data set that can inform healthcare.
With the rise of the 'expert patient', people can use technology to better manage their own health. And through these new technology channels, providers have access to a wealth of new data. Interpreting and analysing this data provides new opportunities to meet people's needs.
All these trends and inputs can contribute to intelligent workflows within the healthcare industry, to "…create more proactive responses to health and care".
Question 2
What are the challenges that we need to address if we are to realise the benefits?
Technology developers and providers look to technology to improve outcomes, however often the effects and operation of technology is only considered in isolation, without accounting for the ecosystem in which the technology may actually operate. Given the connected world in which we live, and the pace of technological change, we should look to improve our approach.
Risk is a major challenge for innovative technology, especially related to healthcare. Beginning with the initial financial investment required, providers want to ensure that innovation will return their often extensive investment.
We need to ensure incentives for providers exist that encourage innovation and investment. End-users also assume a great deal of risk in adopting new solutions, with their health or even life on the line.
Within product and service development, we need an approach that embraces interoperability between the various components and providers, in order to deliver the best solutions to users.
The opportunities to repurpose technology are not always immediately obvious. Regulating medical devices based on intended use can present challenges when introducing new applications, and greater consideration needs to be given to the ecosystem in which the device will operate.