Meet Kevin Avery – Tunstall's resident Historian
April 27, 2017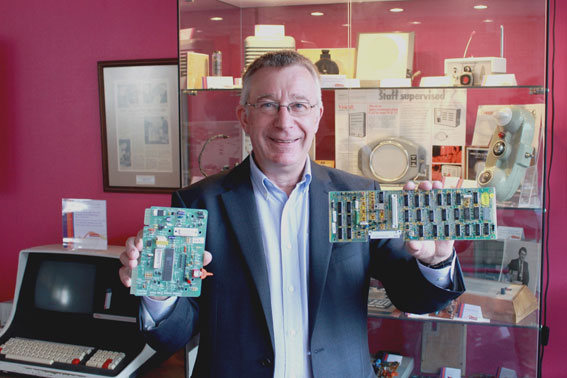 This March marked the commencement of Tunstall's 60th anniversary year. In honour of this significant milestone, Tunstall Australasia sat down with Kevin Avery – Tunstall's longest serving employee.
Kevin has been with the company for over 44 years; he commenced employment with Tunstall during the company's infancy.
Tunstall's founder, Norman Tunstall himself employed Kevin, and he has seen the company evolve from a small, local business to a global operation.
Now he is Tunstall's resident Historian overseeing Tunstall's very own museum at Whitley Lodge, UK.
Kevin recently spoke to Tunstall Australasia about his experiences with the company; his favourite memories; and what he thinks the future will look like for Tunstall.
How many years have you worked for Tunstall? 
44yrs 6months
You were hired and subsequently worked for Norman Tunstall. Can you explain what Norman Tunstall was like to work with?
Norman was a true entrepreneur; he was obsessively passionate about care for older people. He was a great ideas man full of energy and drive for new products and a need to provide solutions for our customers.
Quality, reliability and innovation were constant themes – he would run across the car park into the 'special products' department with an idea on the back of a cigarette packet.
From there a prototype was designed and built for discussion which ultimately resulted (many times) in a new product for the market. Norman was a brilliant leader and visionary in his time and I feel honoured to have worked for him.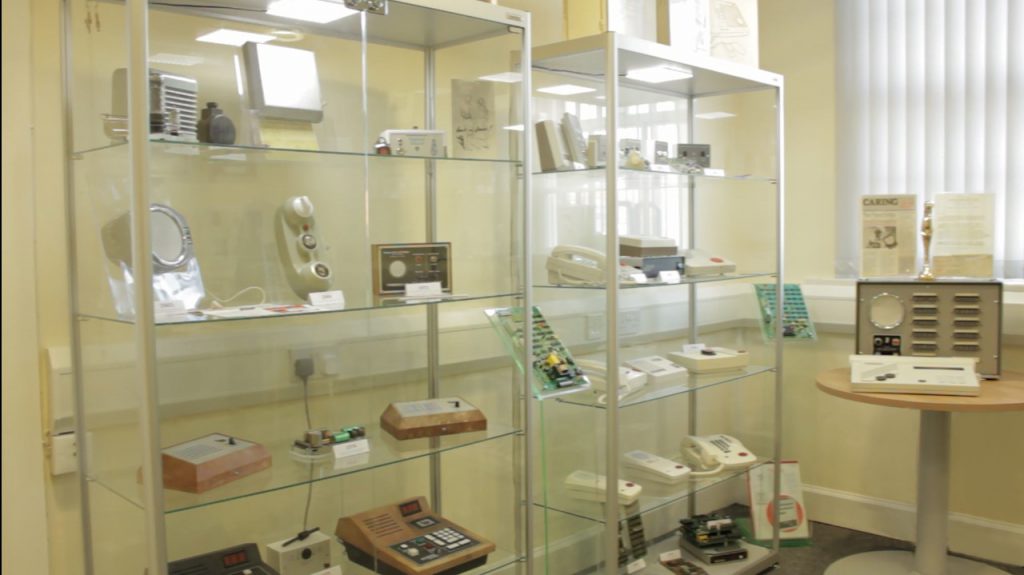 What was your first role at Tunstall? How have you evolved in the company?
My first job was in the 'special products' department (part of production). I had to design and build low volume specials to customer orders e.g.:  Visicall (nurse call systems); Portacall (a portable version); Communicall (a tenant supervised system); and fire alarm panels linked to the Warden's Intercommunication Systems (WICS).
As we moved to developing the technology from electromechanical (lights and relays call systems) to digital systems, I moved into an R&D role working on the next generation digital systems, Talkback and Piper group, and then the emerging PNC1 and PNC2, our proprietary call management software.
Next, I moved on to a sales and customer-facing role in contracts, support for our larger PNC2 customers, and many areas of sales support. 
Much later, I completed a secondment role in marketing mainly focussing on new products, which lasted many years.
Following this, I moved on to a systems solutions role engineering solutions for customers and the expanding (Tunstall) Group; this included the new radio frequency transition from 173Mhz to 869Mhz for the whole of Europe.
I then transitioned into Business Development as a Systems Consultant.
Most recently, I have been involved with the development of the Innovation Lab as well as with Telcos as we move from the world of Analog Telephony towards IP and wireless communication.
That is quite a history with Tunstall; you've almost spent time in every department! Throughout your Tunstall career, how has the company changed over the decades?
Tunstall has vastly changed over the decades.
In terms of size, scale and the available technologies to provide improved care for older people, the company saw massive growth in the 80's focussed on new builds for the assisted living sector.  There was an average of three new products per year being developed and delivered to the market; these included radio devices, radio nurse call, door entry, and warden call systems. Moreover, new ranges of Tunstall alarm units were being delivered every three years.
What do you like most about working for Tunstall?
I enjoy the challenge and achievement of keeping our older people safe within their own homes and providing reliable, highly resilient communications systems in their hour of need.
What is a standout memory for you?
There have been so many high points along the journey; however, the most memorable for me is when we launched the 'PiperNet' product range in the early 80's.  Everything was kept well under wraps and secret in R&D so our competitors did not have a clue what was going to hit the market; some of our own staff did not know what we were working on!  
We launched the full product range at a huge venue with a massive audio-visual display and a brilliant backdrop of planet Earth with the products emerging to the sound of Pink Floyd playing. It was awesome; the hairs still stand up on the back of my neck when I think of it!
Also, the opening of Whitley lodge and the factory in 1984 by Princess Anne was a memorable day, for sure.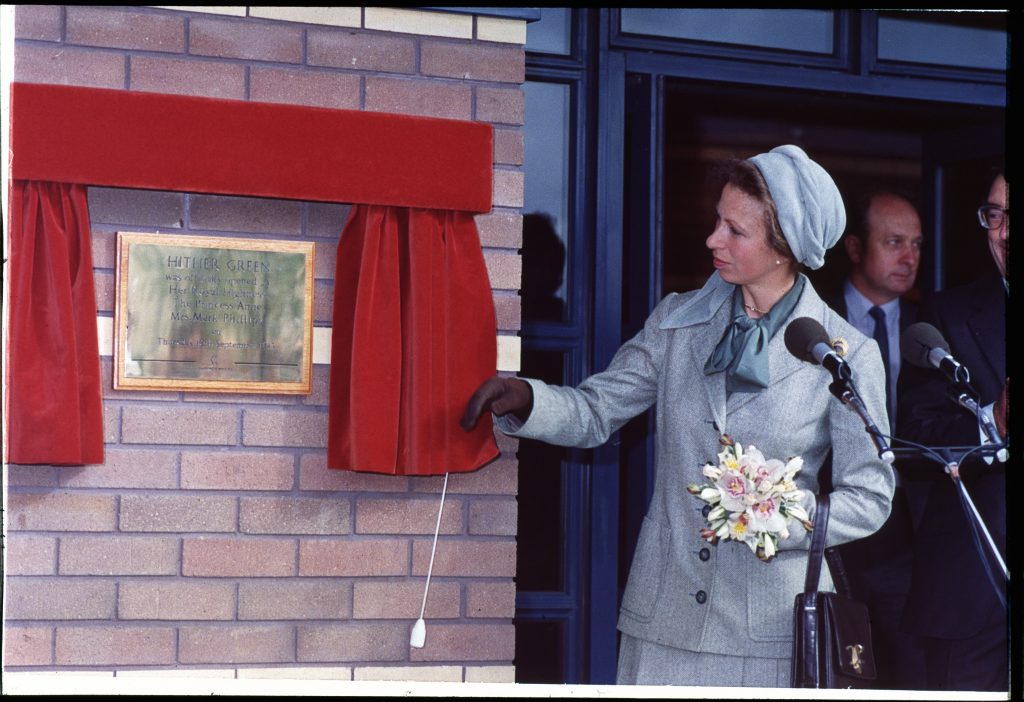 What do you think is the future for Tunstall?
 We have to embrace new technologies that enable healthcare systems around the world to care for older people safely in their own homes and out of the hospitals and residential care facilities; this will have to be at a lower cost and using less care staff as the ageing population increases.  This could also include deploying robotics, AI (Artificial intelligence), IoT (Internet of Things) and other appropriate technologies to suit the individual's needs.
We will have to deliver faster, new and innovative products and services to market. We are already seeing and testing contact-free, all-in-one sensors that are placed under the bed or chair and can monitor heart and respiration rate; movement; pressure soars; and are predictive of falls and seizures.  I would also like to see a cloud-based back-end for delivery to care professionals and for our services to expand from reactive into proactive healthcare. I believe we have a great future in these growth areas.
It is clear Kevin's unique position in the company has allowed him to experience and contribute to the evolution of Tunstall from a local business to a global provider of connected care solutions. Thank you, Kevin for sharing your experiences and your insight into our company's future.
Want to learn more about our latest innovations? Take a look at our full range of connected care and connected health solutions.