An excellent result from Tunstall's 2015 Staff Survey
January 27, 2016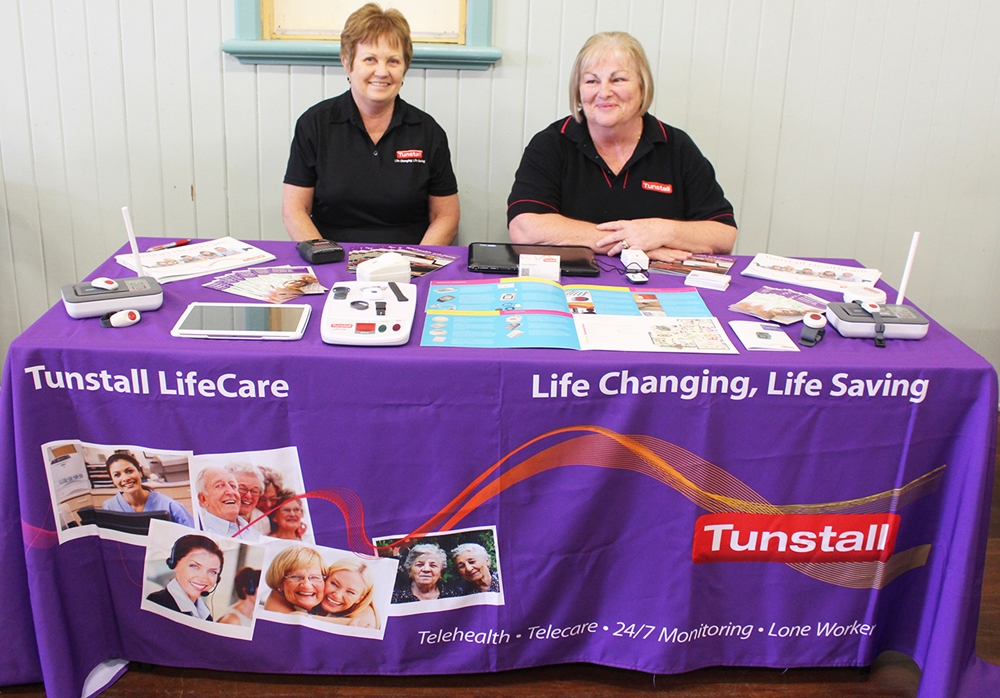 After an action-packed 2015, Tunstall Healthcare is excited to leap into the new year and everything it may bring. With the results of the recent staff survey in, we couldn't have asked for a better start to 2016.
Overall, it's not difficult to see why we are excited not only by the results, but also by the fact that we have continued to build upon our close-knit, welcoming staff culture to create a place where people are proud to work.
"Surveys are important for many reasons. The results highlight where we excel but also show what we need to improve," says Tunstall's Managing Director, Lyn Davies.
"I am pleased to say that the 2015 annual staff survey results were impressive."
Here we take a closer look at the results.
The importance of engagement
Here at Tunstall, we offer a range of connected care solutions to people in need of assistance and reassurance across Australia. But we're also proud to provide our 24/7 monitoring service, to make sure no call goes unanswered.
Offering such a service to our clients ensures that they have the opportunity to live more independently, while granting them, their loved ones and carers peace of mind that help is always close at hand. However, an organisation can only see real success if its employees, who are its foundation, are engaged and dedicated to their work.
According to the staff survey, a staggering 90 per cent of Tunstall employees felt that our mission makes them feel like their work is important. In addition, the majority of respondents (88 per cent) understand how what they do contributes to the achievement of business outcomes.
Feeling that one's job has meaning is integral to a happier, more productive work environment, a theory championed by behavioural economist Dan Ariely.
"As indicated by Lyn in her blog prior to Christmas, the overall results of the employee survey improved in all areas between 2014 and 2015," says Margaret Goody, HR Consultant at Tunstall.
When asked what she enjoys most about being part of the Tunstall team, Ms Goody replied;
"Working with a group of people who are passionate about helping those less able to fully care for themselves through circumstances beyond their control."
Creating an environment of trust 
It's important that our staff feel that their workplace is somewhere they can truly fit in and feel welcomed. This entails not only having a good relationship with fellow co-workers but also the management team.
The survey revealed that 94 per cent of respondents believe that their supervisor or someone at work cares about them as a person – an important factor in helping people feel like an active part of the organisation.
"I felt that my own responses were reflected through the survey results, so it was pleasing to know that my colleagues share the same high-level employee satisfaction that I do," says Marketing Coordinator Jessica Cruff.
"I enjoy working with such a positive team in a supportive environment, knowing that what I do contributes to making a difference to the lives of our clients."
An even more heartening finding is the 88 per cent of Tunstall employees who trust a co-worker the same way that they would a friend.
"I was also proud to see positive results reflecting the friendly and compassionate company culture that Tunstall has achieved," Ms Cruff adds.
The opportunity to succeed 
We want our employees to feel like they have the chance to succeed when they come to work each day. One of the simplest measures a place of employment can take to ensure people have the tools to excel is to make sure employees know exactly what is expected of them – a statement that 91 per cent of respondents agree with.
Furthermore, 86 per cent of Tunstall employees believe that they have the opportunity to do their job the best they can every day while 85 per cent state that their immediate manager inspires them to meet their professional goals.
In terms of development, four out of five respondents believe that someone in the organisation encourages them in this regard. Additionally, in the past six months, 81 per cent of respondents have talked with someone about their progress at Tunstall – we love to see our employees taking initiative and thinking about the future.
Last but not least, the survey revealed that 94 per cent of respondents feel proud to tell people where they work, which is perhaps one of our greatest achievements to date.
"I would like to thank everyone for bringing their motivation, compassion and enthusiasm to work every day. This is making a difference not only to our customers, but also to each other," concludes Ms Davies.
You can find out more about our range of assistive technology online, or you can click here to find out more about careers at Tunstall.