Why a 24/7 assistance app isn't just for the elderly
June 3, 2020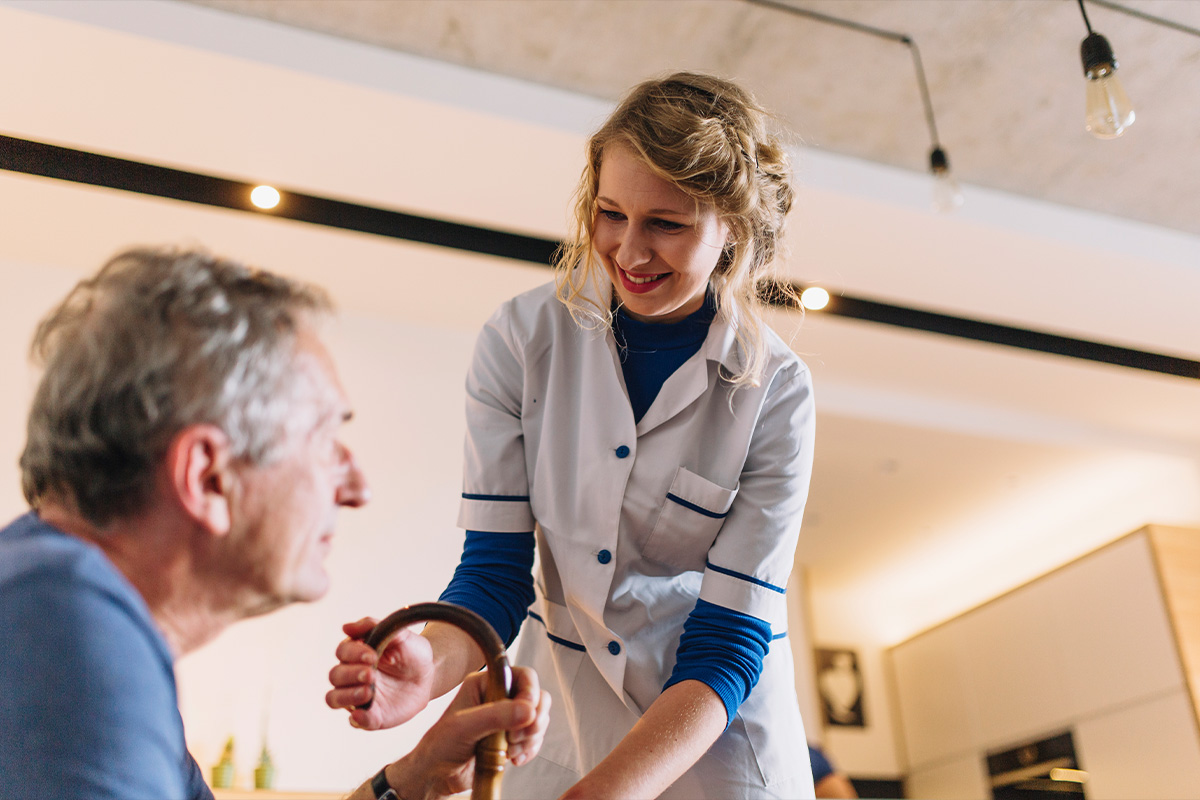 Have you heard about Tunstall's personal safety app: myCareAssist? With GPS location and SOS functionality, it ensures that anyone who needs help can get it quickly – all at the click of a button. While this is incredibly useful for seniors, it also lends itself to all types of people who may require urgent support or assistance. 
In an emergency, a simple SOS button-press in the myCareAssist app can immediately connect you to Tunstall's 24-hour Customer Care Centre – putting you in voice contact with a Care Consultant who is trained to assess emergency situations and contact the necessary responder to assist. Learn why an assistance app, like myCareAssist, isn't just for the elderly. 
Those with long-term conditions and disabilities
Navigating the world with a disability or long-term condition can be challenging. Fortunately, a personal safety app like myCareAssist can help to break down barriers, allowing those living with disabilities or long-term conditions to live a more comfortable and independent lifestyle. 
If you're currently living with a chronic illness or disability, myCareAssist can unlock unprecedented new possibilities for independence and freedom, by always being there to provide assistance to you when you need it most. It gives you the ability to live life with more confidence.
Community nurses and care workers
Whether it's providing assistance to people in their homes or simply conducting a routine checkup on a patient at a residential facility, care work often involves carrying out one-on-one consultations with vulnerable members of the community. While nurses and care workers are there to support those who need it most, sometimes they or their patients need extra help in case of an emergency.
If you're in the medical field, myCareAssist can provide you with fast access to ambulance services, should an accident or medical emergency occur while you're on the job.
People at risk of domestic violence
Domestic violence can take shape in a number of ways – it can be emotional, physical, sexual, or psychological. If you're currently experiencing domestic violence, or, if you have left an abusive relationship and are needing support, then myCareAssist may be able to help.

myCareAssist features an easy-to-use 24/7 silent call button, which you can discreetly press if you're in trouble. The silent alarm feature protects your privacy and safety, allowing you to get help and remove yourself from the dangerous situation. 
Mobile workers
Employees that work alone are often left without safety or backup, should they experience an injury or find themselves in a potentially life-threatening situation. Employers of lone or mobile workers should always identify workplace hazards, assess the risks involved, and introduce any possible changes to ensure a safe working environment. Unfortunately, managing the risks associated with lone or mobile workers can be a bit tricky. That's where myCareAssist comes in.

If you or an employee experiences an emergency situation while offsite, myCareAssist can provide urgent support or assistance through Tunstall's professional support service. Our team can view your location, speak to you directly and arrange an emergency response. 
Those who travel regularly
If you travel regularly, potential dangers are unlikely to be on your mind. However, sometimes risky or life-threatening situations can come up out of the blue. In these circumstances, your smartphone can be your best asset.
By pairing your smartphone with myCareAssist, you can be sure that no matter where you are, you'll have access to emergency support. If you find yourself in danger on the road or interstate, simply click the SOS feature on myCareAssist. A Tunstall Care Consultant can pinpoint where you are and get in touch with local emergency services to help.