Tunstall's work in mental illness earns award from Mental Health First Aid Australia
December 13, 2016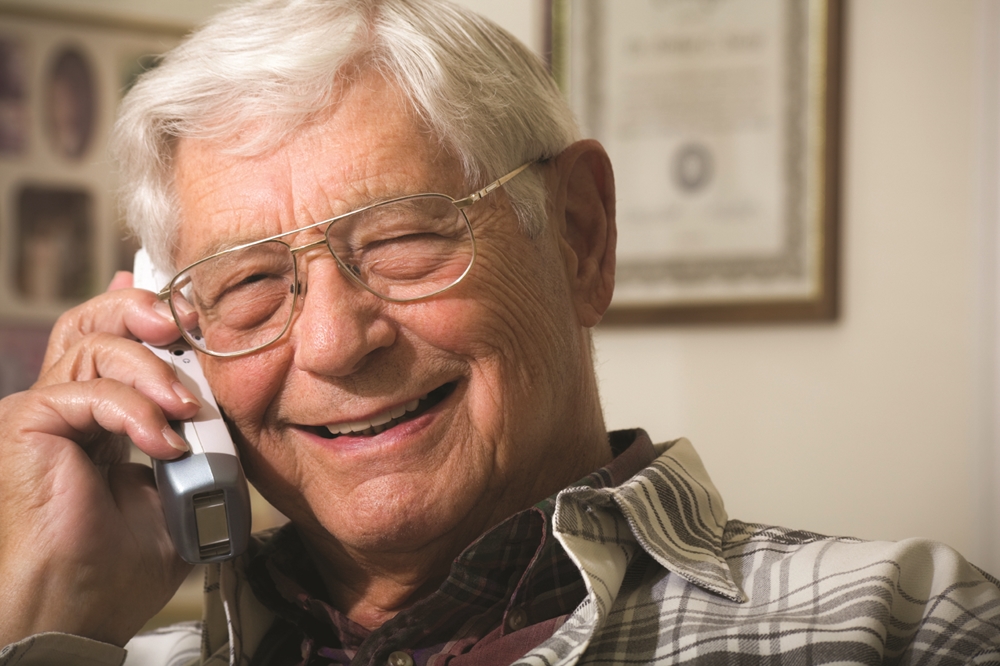 Today, mental health is regarded as one of those subjects that society is quick to dismiss, often swept under the carpet and ignored. What people don't realise is that there is a wide range of conditions that fall under the mental health disorder umbrella. Essentially, the subject covers anything that affects your overall mood or behaviour, taking over your thinking.
That said, we should not be so quick to silence the topic – mental illness affects almost everyone, whether that be direct or indirectly. According to Mental Health First Aid Australia, approximately one in five adults will experience mental illness in any given year. In fact, mental illnesses are the third highest cause of disability burden in Australia. With statistics like these, it becomes hard to turn a blind eye to problem that is clearly so deeply embedded in our communities.
Rather than ignore it, we need to face mental illness head on. Here at Tunstall Healthcare, we are answering that call to action, and plan to expand these efforts even further in the new year.
Tunstall's plan of attack
In order to raise awareness and enact change, we must first educate. Currently, Tunstall is implemented a mental health training program as a core element of staff training.
"To provide additional support to our clients who live with a mental health issue, we have taken steps to integrate mental health first aid as a core part of employee training," explained Tunstall Healthcare's Managing Director Lyn Davies.
The core elements of this training program include the following:
Skills in how to recognise the signs and symptoms of mental health problems.
Knowledge of the possible causes or risk factors for said mental health problems.
Awareness of the evidenced-based medical, psychological and alternative treatments available.
Skills in how to give appropriate initial help and support to someone experiencing a mental health problem.
Skills in how to take appropriate action if a crisis situation arises involving suicidal behaviour, panic attacks, stress reactions to trauma, an overdose or threatening psychotic behaviour.
Rolling into 2017, Tunstall prepares to expand services to incorporate mental health with the introduction of core mental health first aid training for staff. The very blueprint of this mission has already landed us a strategic partnership with Rural and Remote Mental Health. Together, we plan to service dedicated phone lines for three mental health programs directed at people in rural and remote Australia, Aboriginal and Torres Strait Island people, and remote mining and resource workers. This offer includes a referral service to dedicated mental health health resources like Beyond Blue and Lifeline.
Awards and recognition
These mental illness plans are a necessary step forward to overcome the stigma surrounding mental conditions. Recognising this, Mental Health First Aid Australia awarded Tunstall Healthcare a Silver, Medium Workplace badge. This is an award granted to medium workplaces of 51 to 500 staff, who maintain at least 10 per cent of employees with a current Mental Health First Aid Certificate.
"This award demonstrates Tunstall's continued investment in the development of our staff. The subsequent skills and insight into mental health first aid will provide further value and support to our customers," said Customer Operations Manager Trent Gifford. "It recognises Tunstall's ongoing commitment to delivering the best possible outcomes for both customers and staff."
But our dedication doesn't stop there. Tunstall aims to upgrade to the gold badge in time for next year's awards. To earn this next level, we will ensure 20 per cent of staff have the most updated Mental Health First Aid Certificate.
To learn more about working at Tunstall, visit Careers at Tunstall. For more information about the services Tunstall provides, please contact our friendly customer service team on 1800 603 377 or at info@tunstallhealthcare.com.au