Tunstall Healthcare annual wrap up 2015
December 7, 2015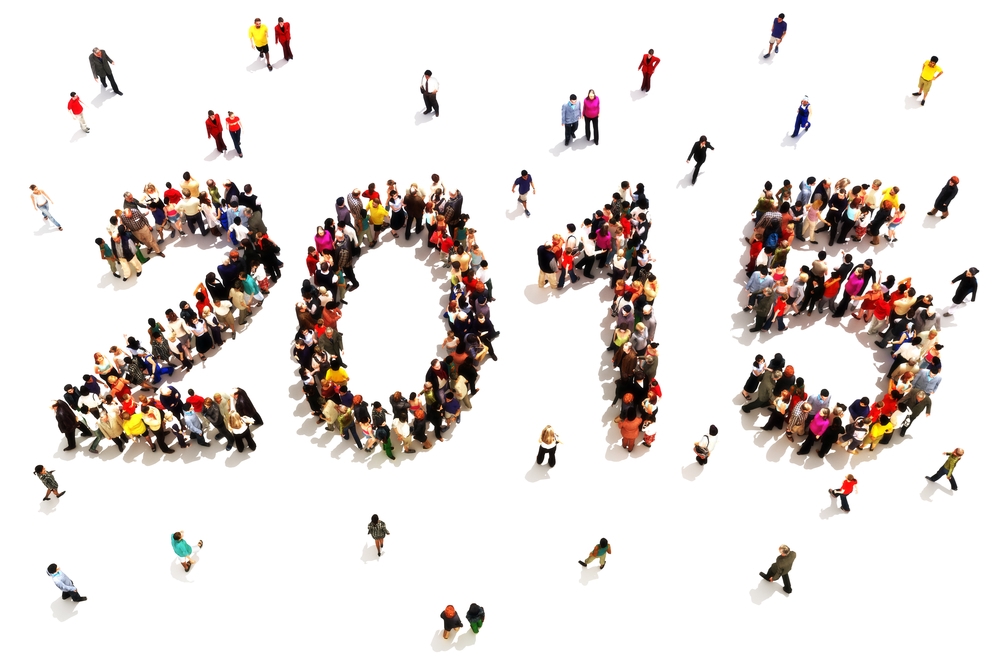 As another year draws to a close, the team at Tunstall Healthcare has plenty to celebrate and reflect on. From international trade missions to relocations and product launches, 2015 has certainly been a busy one across the board.
This is why we thought we'd take this chance to look back on the year's highlights with our annual wrap up to acknowledge the accomplishments of our dedicated staff, as well as acknowledge some incredible achievements.
The year in summary 
2015 has been a year of continued growth for Tunstall, with regards to both our connected care and connected health programs. We've observed the changing landscapes here and overseas, and continue to adapt our offering to suit a connected lifestyle for greater flexibility and mobility.
We've reinforced a number of our key partnerships and also established new ones that are pivotal in supporting our mission: to deliver world-leading technology and services to meet the health and care needs of people today and into the future.
We have also enjoyed a renewed sense of engagement and team bonding inside the company, helping to foster the warm and welcoming staff culture that makes Tunstall such a special place to work. Furthermore, we literally saw a big shift in the company when we relocated our New Zealand office to accommodate our growing Kiwi base.
A year of expanding horizons 
Tunstall's staff have truly been on the move this year, lending support to a number of  local events and representing the company internationally. We were a gold sponsor at the inaugural NDIS New World Conference. This important and successful event  brought together care organisations and people with a disability to discuss the future of disability support in Australia.
Tunstall also featured as a gold sponsor at the Connect Expo, where ICT leaders assembled to exchange ideas on emerging and disruptive technologies across a range of industries.
New Zealand General Manager, Stephen Murray, established new connections with the public and private aged care and technology sector at the Health Informatics New Zealand Conference.
Stephen also journeyed to South Korea for the Global ICT Business Forum, as well as to China on one of the first trade missions after the recent signing of the UK-China free trade agreement.
A year of partnerships 
Tunstall was thrilled to partner with an icon in the medical care industry, MedicAlert, earlier this year, to further expand the organisation's connected care offering. The partnership provided MedicAlert's customer base a discounted rate for the Tunstall Medical Alarm service.
Following the success of Integrated Living's Staying Strong pilot project, Tunstall was involved in the rollout of telehealth services to 13 different regions in four states. The project focused on providing older Aboriginal and Torres Strait Islanders with access to either hub-based or in-home vital signs monitoring.
2015 was a landmark year with regards to our relationship with the Department of Veterans Affairs (DVA), as we celebrated the 14th year of our contract together. In addition, the DVA expanded its Rehabilitation Appliances Programme to include funding for three additional assistive technology solutions, including our next generation Find-Me Tunstall Watch.
GPs, OTs, RNs and other health professionals play an important role in prescribing assistive technology for DVA members and other clients and we understand how time-consuming completing and faxing paperwork can be. So, over 2015, Tunstall focussed on developing a new way to refer eligible DVA card holders for a personal response system. Health professionals can now use our online referral form for a quick and easy alternative to prescribing assistive technology.
Tunstall also continued its great tradition of forging strong working relationships with retirement villages across Australia, helping them to integrate assistive technology into their offering. This resulted in some fantastic work with both McLean Care and St Ives Home Care, the latter of which we helped guide through recent changes to the government's Consumer Directed Care scheme.
A year of new beginnings 
In 2015, we launched an exciting partnership with the National Home Doctor Service, allowing our clients to have access to the biggest network of after-hours home visiting doctors in Australia. This means that Tunstall's 24-hour monitoring centre care consultants can help to arrange suitable care for non-emergency situations.
In addition, the Tunstall myCareTrack app was released this year to provide greater support for community nurses and lone workers. The app, available for Android devices, allows people who work in isolation  to check-in with Tunstall, allowing our staff to identify whether a worker may be in need of assistance.
This year saw the debut of a series of helpful videos hat demonstrated some of the facets of our service, helping to widen our audience and raise awareness of our offering in an engaging, accessible format.
Speaking of launches, the team is readying for the highly-anticipated release of the next generation Find-Me Tunstall GPS Watch. Packed with new features such as two-way communication, geofencing and fall detection, we believe this small device will have a big impact on the way we deliver our care, as well as helping to provide support for clients in the community.
A year of staff development  
Tunstall was delighted to welcome Sharryn Gannon earlier this year as our Health Services Delivery Manager. With her veritable wealth of knowledge and experience, Sharryn has been instrumental in bringing new insight to the team.
Another exciting new addition to the Tunstall family was Registered Nurse Adele Sekul, who joined the New Zealand office this year. Adele has settled into her role as part of the Clinical Services team.
Internally, our very own Geoff Feakes was appointed as the Tunstall Group CIO, and Managing Director Lyn Davies received a scholarship to complete the prestigious Foundations of Directorship course with Australian Institute of Company Directors.
As you have read, 2015 was a busy and exciting year for everyone at Tunstall. From all of the staff, we want to thank you for your ongoing support. As we wind down for 2015, we look forward to entering 2016 with even more energy and excitement.