The year in review: What happened at Tunstall in 2016?
December 12, 2016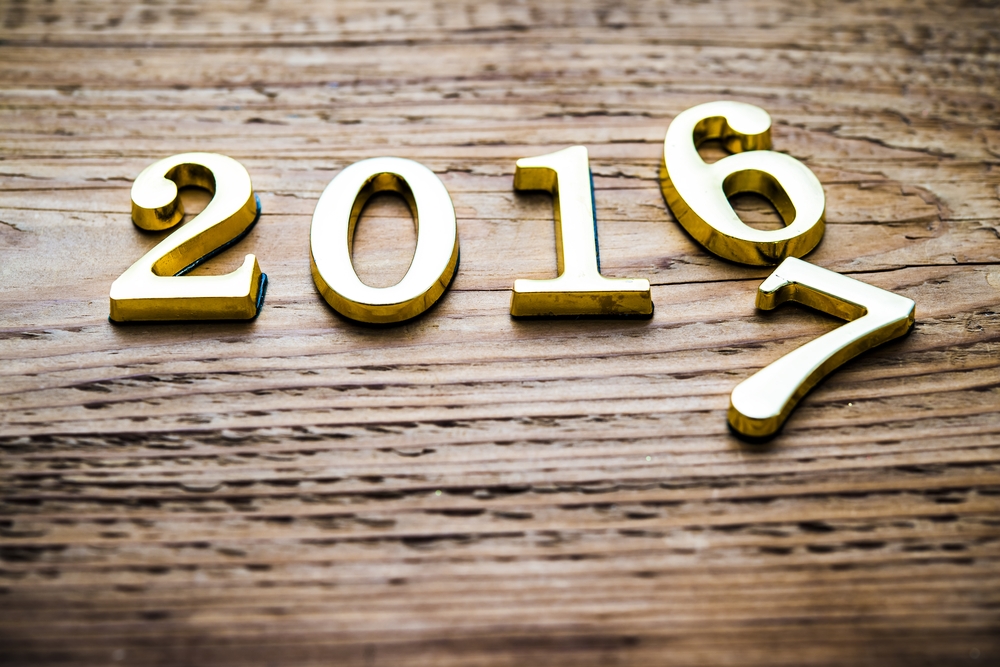 Somehow, 2016 is already coming to a close. Now that the summer sun is finally starting to warm things up and the holidays are here, it's easy to feel happy and grateful.
It's that time of year when everyone reflects on all the memories, moments and accomplishments that made 2016 so special. Here at Tunstall Healthcare, we really have a lot to be thankful for. We want to share gratitude to everyone from our dedicated, hardworking employees, to our clients who inspire us day in and out and to the healthcare industry as a whole – we're honoured to be a part of a market that is so dedicated to the wellbeing of Australians.
Truly, it's been an amazing, busy year, so we want to give a special shout out to some of the highlights and the people who made it all possible!
A thanks to (and from) 2016's outstanding employees
We kicked the year off with incredibly positive results from our staff survey. Our findings revealed that Tunstall has been successful in providing a work environment that employees are happy and proud to work in. With results like this, it's no surprise that we've managed to procure some of the industry's top talent and engaging thought leaders. And we're hoping to get similar results again in 2017 – especially with a team as strong as ours.
With that, our first thanks goes to our dedicated nurse manager, Angela Durham. Tunstall's vision for the future of healthcare strongly revolves around connected health technologies, and leading the Connected Health Nursing team is Angela.
"Seeing the enthusiasm amongst the staff here and their willingness to go above and beyond for our clients is very motivating, and I'm grateful to be a part of such a compassionate team," she said in an interview about her position earlier this year.
Passion to improve lives in ageing care.
Business continued to be good in 2016 – so good, in fact, that we welcomed two new business development managers, Lawrence Henzell and Paula Risdale. Lawrence was a veteran in the healthcare industry having been a BDM in the pharmaceutical space for nine years. Paula had a little bit of a different background – on her resume was BDM experience from Coca Cola Amatil, L'Oréal and Independence Australia. Both of these people were attracted to the company for one big reason: A passion to improve lives in aged care. So we welcomed them with open arms.
In a company that provides products and solutions that better the lives of customers, it should come as no surprise that customer service doesn't just stop once a service is delivered. This is why we welcomed Customer Operations Manager Trent Gifford to our team. Trent was brought on board to manage our Brisbane-based 24 hour monitoring centre to ensure customers get the best possible service and care whenever they need it.
"Now is also a great time to join, with so much going on in the industry. Over the next few years I think we'll see connected care and technological health solutions becoming the norm, which is really exciting for the future of healthcare across Australia and New Zealand," Trent said in an interview.
And now, a moment to reflect on our accomplishments
Tunstall has been at the forefront of recognising and addressing the challenges that crop up in the ever-changing landscape that is the healthcare marketplace. Steve Sadler, Tunstall Group's Chief Technology Officer and thought leader, spoke about some of the trends and challenges that are important to the industry at this past year's MTAA Annual Conference. He shared the significance of connectivity and usability of technology, explaining how the rise of the 'expert patient' was going to make healthcare all the more intelligent.
[Our solutions are] saving roughly AU$3 billion per year.
One key challenge is Australia's ageing population. In 2014 there were about 3.4 million Australians over the age of 65, but come 2064, The Australian Institute of Health and Welfare estimates there will be about 9.6 million. To provide  better healthcare for this massive population shift, Tunstall identified a simple and efficient solution: telemonitoring. This solution helps everything from basic check-ups to specific care all while freeing up space in hospitals and, according to recent CSIRO research, saving roughly AU$3 billion per year.
Of course, we have to give a nod to our equally impressive partners who we work with to provide the best care possible to our clients. Early in 2015, Tunstall began working with Brightwater, one of the largest NFP providers of aged and disability services in Western Australia. Together we spearheaded a connected health program to bring Tunstall's solutions to Brightwater's wide care network, giving customers a better understanding of their symptoms and readings.
Check out our blog to see what else happened to us in 2016, including our expansion into China and release of the new 3G Find-me GPS carers watch. And, if you're interested in being a part of our 2017, don't hesitate to contact us today. Cheers to another amazing year ahead!