Get to know the lingo: What is connected care vs. connected health?
January 28, 2016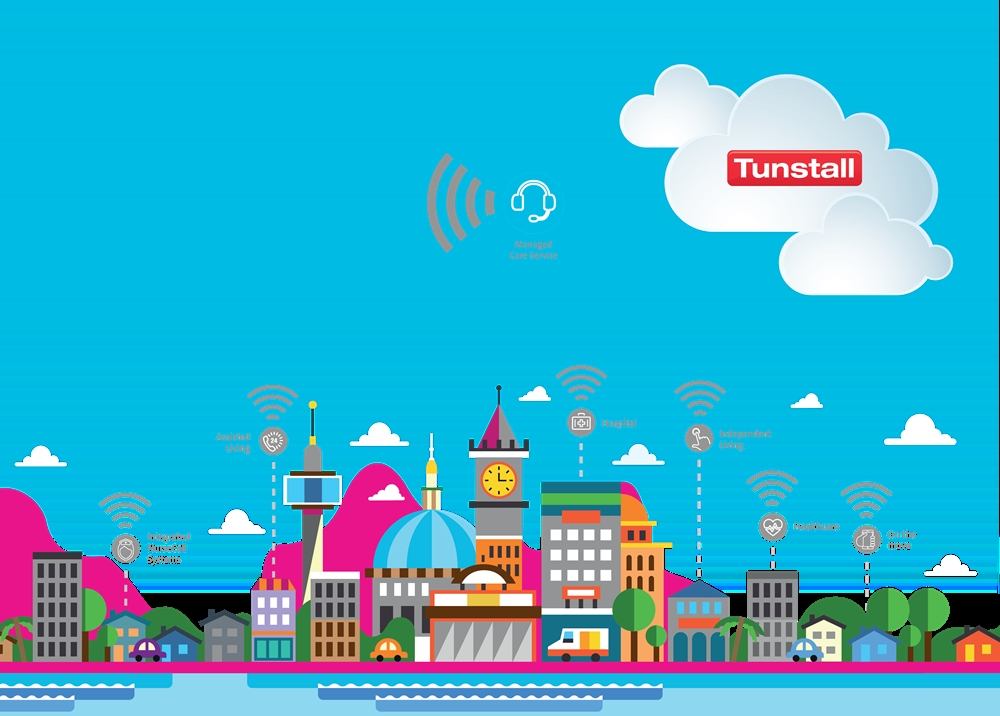 As you know, here at Tunstall we are incredibly excited about our fresh new look and branding being introduced this year. We're aiming to capture the company's vision and key messages and communicate them in a way that is both coherent and accessible to our diverse range of customers.
In our last blog article, we explained a little about the motivation behind the makeover, as well as our five-year strategy moving forward. Much of this strategy revolves around redefining our offering around connected care and connected health. Here we walk you through the new terminology, and the role they play in the Tunstall service.
What's happening to telecare and telehealth?
If you have been part of the Tunstall family for a while, you may be wondering what will happen with the old terminology of telecare and telehealth. These two concepts have been gradually redefined in the industry as connected care and connected health.
The two areas are integrated, which together, form a holistic approach. Tunstall plans to focus our energy on expanding these areas and making them a part of our client's lives.
What is the difference between connected care and connected health?
We're glad you asked. Connected care covers independent living, comprised of solutions that support carers and clients alike, as well as managed service solutions. Individual devices and sensors can be installed around the home, helping to create a safe environment.
When a sensor is triggered, the 24/7 monitoring team will answer the call, contacting the client, getting in touch with their carer, or even calling emergency services if need be, giving both the client and their loved ones peace of mind. Secondly, connected care incorporates assisted living, which refers to custom solutions for residential care and housing providers to support the independence of their residents.
Our remote monitoring service and patient support come under the banner of connected health, aiding healthcare organisations in managing a variety of chronic conditions. Our connected health solution, Integrated Care Platform, helps people to better understand and actively manage their health for long-term improvement.
What is the 'connected person'?
In addition to connected care and connected health, you might come across the term, 'connected person'. This centres on the idea of enabling an individual to access support and assistance on the move, granting them greater mobility. One of the assistive technology devices that will contribute towards this empowerment is undoubtedly the Tunstall Find-Me GPS Watch.
To find out more about Tunstall's range of products and services, get in touch with our knowledgeable team today, or call us on 1800 603 377.