Budget 2017: What's the outlook for healthcare in Australia?
May 23, 2017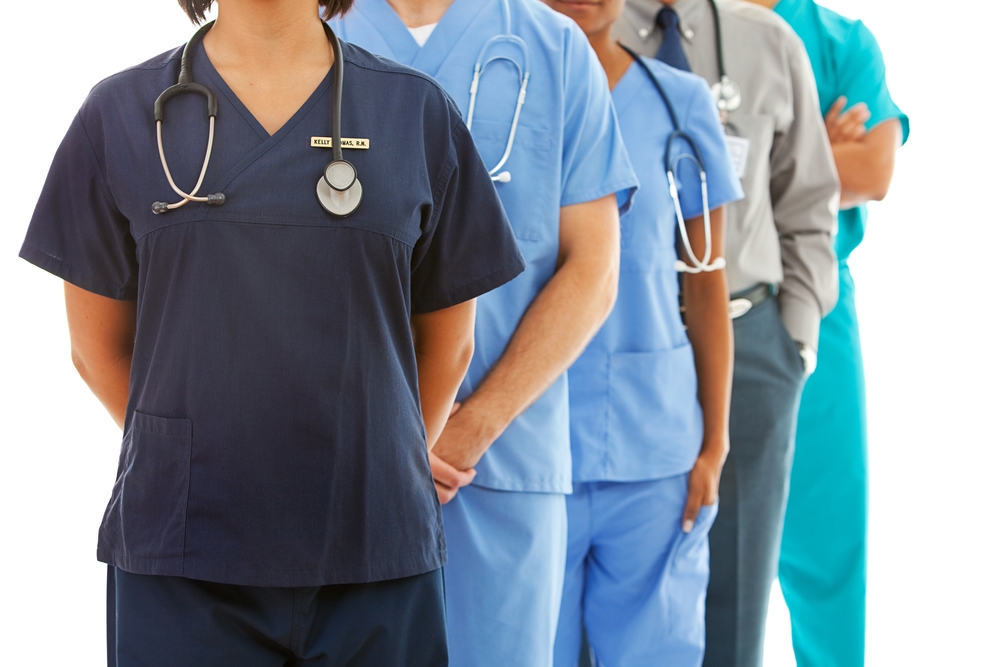 The government laid out its plans for the future of Australia's healthcare when the Treasurer Scott Morrison handed down the Budget for 2017-2018 on May 9. The outlook for patients is positive, with the government expecting to additionally invest in excess of $1 billion on healthcare in the next financial year.
Medical services and benefits, public hospitals and mental healthcare initiatives will all benefit from increased funding. Here is a more in-depth look at how the budget for 2017 will affect healthcare in Australia.
Medicare and medicines
The budget announcements for 2017 have a renewed focus on ensuring that Australians have access to essential services – primarily, Medicare.
Timely and affordable doctor's visits are increasingly important as the rising age of the population in Australia means that more people are seeking help from their doctor in relation to chronic conditions such as diabetes and asthma. In an encouraging move, the Budget has firmly established healthcare as a priority, meaning that patients can rest assured Medicare will continue to protect the nation's most vulnerable.
The government is solidifying Australians' access to affordable healthcare by putting in place the Medicare Guarantee Fund. The fund will be established from July 1 2017 and will receive income from the Medicare levy.
The Budget underlined assurances that Medicare will be strengthened. Morrison announced that the government wishes to "put to rest any doubts about Medicare and the Pharmaceutical Benefits Scheme," so that people who currently rely on healthcare assistance can breathe easier.
The freeze on Medicare rebates has been lifted, meaning patients' out-of-pocket expense to visit the GP will be reduced. Medicare is an essential service for many Australians, so this announcement was celebrated as a win for health care.
"The changes to the safety net are good for pregnant women, people with chronic mental health problems and good for patients with cancer, who will need a lot of visits in a short time," Australian Medical Association president Michael Gannon said.
The cost of certain medicines will also be lower after the government's deal with Medicines Australia. Extra medicines have been added to the Pharmaceuticals Benefits Scheme, including some to treat heart disease and mental health.
In another show of support for the vulnerable, the low-income threshold for the Medicare levy will be increased for singles, families, seniors and pensioners. This means low-income taxpayers will pay a lower levy, or even be exempt from it altogether.
Mental health
The budget announcements signalled a major win for mental health treatment and research, with $170 million set to boost these areas. Importantly, funding has been set aside not just for improvement to care services, but also for preventative care measures.
The funding announced in the Budget will address several key areas in mental health care. Services will be developed for Australians living in rural and remote areas, with a telephone-health psychology service to be set up. "The mental health burden in rural communities is massive and it's important we see that investment," the Rural Doctors Association president Doctor Ewen McPhee said.
Crucially, people who suffer from a mental illness but don't qualify for the National Disability Insurance Scheme (NDIS) will be able to continue to receive the community psychosocial services they need thanks to $80 million of funding earmarked for this purpose.
The Budget indicated a focus on pressing mental health concerns countrywide. Suicide prevention services will be boosted in areas with high rates of suicides and major initiatives to look after Defence Force members and their families will also come into play.
These announcements were positive for more than just funding reasons: the Budget clearly signalled a more comprehensive view of mental health from the government, with people suffering from eating disorders also able to benefit from the increased funding for severe mental illness.
There are also funds dedicated to furthering research into mental health issues, underlining the government's promise to make "The right choices to secure the better days ahead."
NDIS
Safeguarding and sustainably funding the NDIS was a key element of the Budget.
The national Medicare levy will be lifted half a percentage point, to 2.5 per cent, in order to ensure full funding for the national disability insurance scheme. This increase will come into effect from July 2019 with the intention of raising enough money to fully fund the NDIS.
This means Australians with permanent disabilities will receive the care and support they need.
The government is also committed to boosting employment in the aged and disability care sectors, with a close focus on rural and regional areas. More funding will help to deliver an increased number of jobs that are vital to supporting the NDIS.
We at Tunstall are encouraged by this positive news for healthcare and excited to see these developments taking place. To find out more about how we support people across Australia, read about our connected care solutions.