What part did Tunstall play at the Australian Healthcare Week Expo 2016?
March 23, 2016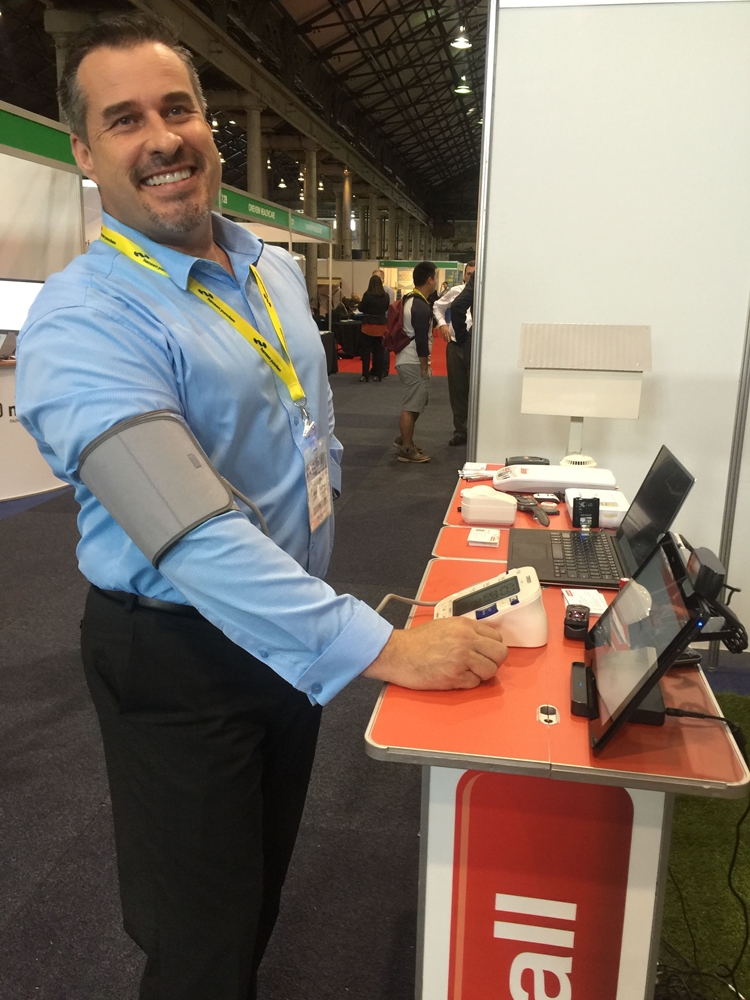 Each year, healthcare businesses, leading thinkers and thousands of attendees descend upon Sydney for Australian Healthcare Week. It's a chance for everyone involved in the industry to showcase their very latest and greatest products, share ideas, and discover how the sector is evolving.
"The event was well attended and delegates were impressed with our stand and our offering." – Will Grant
Indeed, for the 2016 event, held between 15-17 March, some 60 industry-leading speakers took to the stage to share their insight. Over 100 sponsors and exhibitors were present, and Tunstall Healthcare was one of them. A key aim of ours was to communicate the way in which healthcare is becoming more integrated and connected – an innovation that we have long pioneered – and so we took up a stall to get our message across. Read on to find out how it went.
What did Tunstall do at the Australian Healthcare Week Expo?
For the event, Tunstall's very own Group Chief Information Officer, Geoff Feakes, Senior Business Development Manager, Will Grant, and Business Development Manager, Lawrence Henzell set up shop at the Australian Technology Park. Our people were there to demonstrate a broad range of Tunstall's connected care and connected health solutions, as well as to take a look at other leading healthcare providers' innovations and evaluate how the sector is progressing.
Geoff, Will and Lawrence were particularly proud to show off our Integrated Care Platform (ICP) which includes the soon-to-be-released mymobile telehealth app. Available in mid-2016, this app could feasibly revolutionise connected care, and as such, generated plenty of interest during the expo. You can read all about the Tunstall mymobile app in our extended feature article, but in short, the app was designed to provide a consistent mobile interface not only for ICP myclinic users, but also clinicians themselves.
"There was a steady flow of interested delegates who were impressed with our products and their ability to be tailored for individual users. Our display was a standout." – Lawrence Henzell
A broader view of healthcare in 2016
The Australian Healthcare Week Expo 2016 was more than just about showcasing our own products – we also took a long look at those of other healthcare providers. Over the three days for which the event ran, a multitude of companies exhibited new hospital designs and construction ideas, medical equipment and technology, amongst others.
Though IT and technology services played a big part in proceedings at the Australian Healthcare Week Expo 2016, there was also a range of clinical medical equipment on display, including beds, imaging and diagnostics and surgical products. These appeared alongside non-medical, yet still essential equipment with regards to the welfare of patients, such as lighting, sanitation, catering solutions and furniture.
There were numerous on-floor demonstrations and presentations created by leading minds in the field, as well as the chance for businesses to network with potential partners and build a strong rapport with companies that Tunstall could work with in the future – all for the greater good of our clients.