Tunstall Healthcare at the Better Boards Conference
August 5, 2016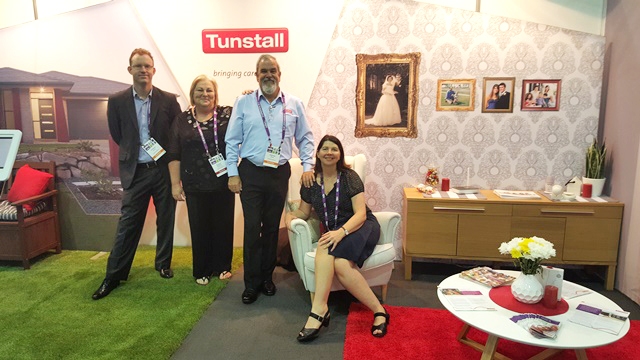 Governance and leadership from board level are important in any business, but when it comes to non-profits, they're absolutely crucial. This is due to the constantly changing landscape of the sector, which is currently anticipating an end to the long period of Commonwealth and State Government driven reform. Accordingly, there is a current need to be creating new 'game plans', and one of the best ways to ensure that these are as good as they can be is through discussions with leaders from other areas of the industry.
This is what the Better Boards Conference facilitates, and with the 2016 event having just taken place over 29-31 July, there are a lot of talking points and optimism about where the non-profit sector is heading. The conference is designed to focus on current events, and is the largest gathering of its kind in Australia. It's also a learning opportunity for board members of all experience levels, and also provides a great way to network with the best and brightest in the field, with seminars and discussions of a very high calibre.
Tunstall Healthcare at the Better Boards Conference
As a supplier of connected care products, Tunstall was an attendee at the 2016 conference, and Managing Director Lyn Davies also chaired a discussion with Infoxchange, a particularly innovative company that have recently developed the 'Ask Izzy' app. This service is designed to provide assistance to people who are either homeless, or at risk of becoming homeless. Considering that some 85 per cent of these people actually have access to a mobile phone, the app acts as a lifeline and can make an enormous difference to those who are vulnerable.
The conversation was between David Spriggs, CEO of Infoxchange, and Johnathan Moodie, Chairperson of Infoxchange. Speaking after the conference, one of the most interesting things that Lyn identified was how the company made sure that its board consisted of the right mix of leaders. While not every member of the group necessarily understands the technological intricacies of the service, there is a broad range of skills on tap that provide a far wider support network than would otherwise be possible.
The most important thing to consider is what people actually need to improve their lives.
This was a common theme throughout the three days of the Better Boards Conference, and could well represent the most important takeaway from the discussions and seminar. Lyn succinctly summarises it as delivering a service because it's "required, not for the sake of technology." While many of the non-profits represented at the event have a range of innovative services and products on offer, the most important thing to consider is what people actually need to improve their lives. Once that need has been identified, technology can be leveraged to provide a solution.
Innovation at the executive level
Of course, innovation isn't simply limited to the product side of things. At the executive level, it can be a crucial factor in determining an organisation's success and sustainability. With this in mind, Lyn describes innovation as an opportunity to learn, adapt and deliver unique solutions for clients. This is a core part of our mission and core values at Tunstall, and ties in with the goal that many non-profit groups share – to allow people to live as happily and independently as possible.
Ultimately, the technical expertise behind a product is less important that the 'how' of it. How does it facilitate better care? How does it keep people healthy? How does it make a difference? These are the bigger questions that non-profits are tackling, and innovation across all levels of an organisation is one of the keys to unlocking the answers. If this is combined with a broad range of skills at the board level, then it's possible to make a real difference to the lives of people all over the world.