9 apps and websites for AT and disability services that could change your life
February 13, 2017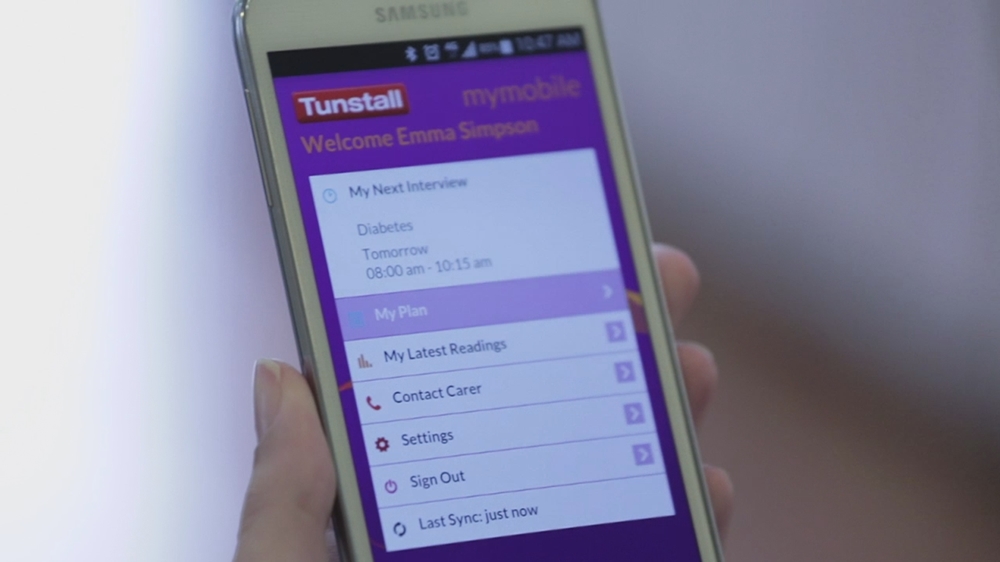 Are you trying to find the latest assistive technology (AT) devices that could help you or a loved one?  What if you had the chance to use social media to connect with others who also live with disability? Or, do you want to know how various disability services rate by their users, before engaging a service?
Look no further. We've put our AT expertise to good use and found the best websites and apps for disability services and assistive technology that allow you to do the above and more.
1. Equip Myself
This Equip Myself app is an initiative of the Independent Living Centre WA which was released in late 2016. Its purpose is to support Australians with disabilities in finding the most suitable assistive equipment and technology for their individual needs.
As such, it's a handy tool to plan your daily tasks on your personal profile, where you can also share your favourite equipment with your support team. What's more, it links to the Independent Living Centre's national equipment database of over 11,000 assistive technology solutions.
Equip Myself is free and easy to download on both the App Store and Google Play.
2. My Disability Matters (MDM)
Connect with others who have a disability through My Disability Matters (MDM). MDM is a website that curates and republishes news. On the site, you can find all mainstream stories as well as niche blogs relating to disability and its advocacy.  It's also a free social platform where users can connect with others who live with a disability.
MDM has a number of other social media channels you can connect with – including Facebook, Google+, Twitter, Pinterest, Instagram and YouTube. In short, MDM is somewhat of a one-stop wonder for all sorts of information about disability.
3. HouseMate 
The HouseMate app – compatible with both iOS and Android devices – uses symbols resembling appliances in your house which you can control through the push of a button. All you need to do is install an external control switch, download the app and start using the app via your phone's touch screen.
4. Clickability
The Australian disability service directory, Clickability, is a website dedicated to showcasing ratings and reviews of different services from users. The digital platform is a great place to check out what other people are saying about their experiences with a service before you try something new or are in the research stage of finding the right fit for you and your loved ones.
5. Hire Up
Hire Up is a neat online platform for Australians with a disability to search for, hire and manage a support worker on their own terms. Easy to use, secure and flexible, the website matches support workers and the searching person based on shared interests as well as qualifications.
This allows you and your family to ensure a happier and healthier employment relationship between the person with a disability and a support worker from the get-go.
6. AbilityMate
Jumping on the 3D printing trend, AbilityMate is one of the coolest open-source suppliers of assistive technology. The website utilises crowdfunding and a co-creation approach to ensure the end product is tailor made to an individual's needs.
7. myCareTrack app 
Our very own myCareTrack app is designed to provide a person with a disability the freedom to work alone and remotely without feeling vulnerable. Usable with both Android and iOS smartphones, the app checks in with a worker regularly through voice or an on-screen button.
If the individual doesn't respond to the check in, the app follows a customised alarm response procedure. There's also an SOS button in the app which, combined with GPS location details, lets Tunstall's care consultants respond to an emergency effectively.
8. Proloquo2Go
The Proloquo2Go, which you can use with iOS, is a useful app that can help people who have trouble speaking. The full-featured communication solution allows you to access an expansive vocabulary, symbols and text-to-speech voices to bring your message across effectively.
9. Balanced 
This is an app aimed at motivating better life balance through goals and habits, where you can set up five activities for free. If you want to upgrade the iOS app to unlimited activities, you can do so for as little as $3.99.
Balanced helps you stay focused on your goals. By choosing how often you want to do a task, the app can remind you in regular intervals – whether that is twice a year or once a day. A smart way to stay motivated is the feedback-feature of the app, where you can feel celebrated and rewarded if you stick to your plan.