What is integrated care?
August 23, 2018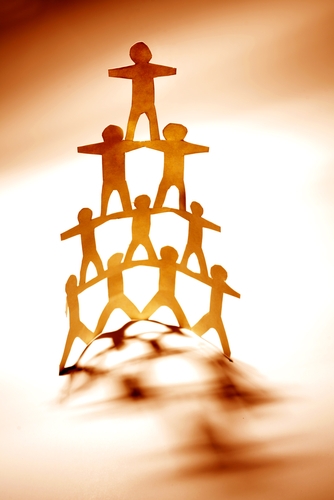 Integrated care brings together the different sectors of the health system to work alongside one another. This means that carers, GPs, and hospitals will coordinate to provide a rounded, continuous system of service to patients. Providing integrated care is especially necessary with a growing ageing community. Knowing that loved ones are supported and connected with people that can help is important.
The current system
In 2016, one in seven people were aged 65 and over in Australia, according to the Australian Institute of Health and Welfare (AIHW). This number is only expected to increase. Primary care has already begun to feel the pressure from it, and integrated care is a way of moderating the rising demand that is being placed on the health system.
In 2016, one in seven people were aged 65 and over in Australia.
Currently hospitals, GPs, community services and mental health services all work independently. However dealing with individual cases as they come along is unsustainable. On top of that, people are being left alone to deal with each different part of the system to try and get the care they need. This can be frustrating and difficult for them, and isolating as well.
With care being fragmented, individuals are slipping through the cracks. They are not always receiving the help they need, when they need it.
Moving to integrated care
This is where integrated care comes into play. By creating teams of multidisciplinary professionals that interact and view the whole picture, collaborative care plans can be created that provide all round support to individuals. Care could be delivered to those who need it, rather than leaving them to seek it out on their own.
How will this system be put in place, and will it help? Take a look at the following video to see how integrated care can work.
Improved coordination
One of the main focuses of integrated care is to improve continuity between service providers. This will mean open communication lines between the many different branches of healthcare providers, as well as creating ties with community services and volunteer programs. Systems will be implemented that allow patient information to be easily accessed by those that require it.
Early results in England appear to be showing a reduction in emergency hospital visits.
Instead of a patient having to unpack their health problems each time, integrated care means they are instead dealing with someone who has a full history of their health concerns, and access to a care plan that's been created for them. Extra support or assistive technology will be available to help individuals retain independence, and they won't be navigating the health care system alone.
This coordination could help increase quick reaction times and efficient treatments. Early results in England appear to be showing a reduction in emergency hospital visits due to integrated care, according to the data collected by the NHS. And in Sweden, the number of patients being kept in the hospital unnecessarily was substantially reduced by integrated care, as was shown in a report by the Organisation for Economic Cooperation and Development.
Collaboration helps integrated care get to the root of the problem, not just deal with its symptoms. This in turn moderates pressure on primary care services.
Pooled funds
Instead of individual budgets, integrated care will work towards having pooled funds. This will give teams access to the resources they need and the ability to decide how best to use the funds.
What integrated care means for you
The aim of integrated care is to create a strategy for improving the services provided to a patient. It is designed to overcome fragmented care by improving continuity between health sectors and to give an ageing community more support and independence. The current system can be reactionary, rather than proactive. Integrated care seeks to minimise this by providing a rounded care system that identifies problems early on and prevents them from escalating.
Integrated care isn't a one-size-fits-all solution. However, it is a way to improve certain aspects of the health care system. Implemented carefully it has a lot to offer, for individuals, carers, and the community as a whole.
Shifting the focus to improving general community health is a step forward. To learn more about the technology that can help implement this change, visit our connected health page.