The future is here: individualised, digital solutions put patients first
April 27, 2017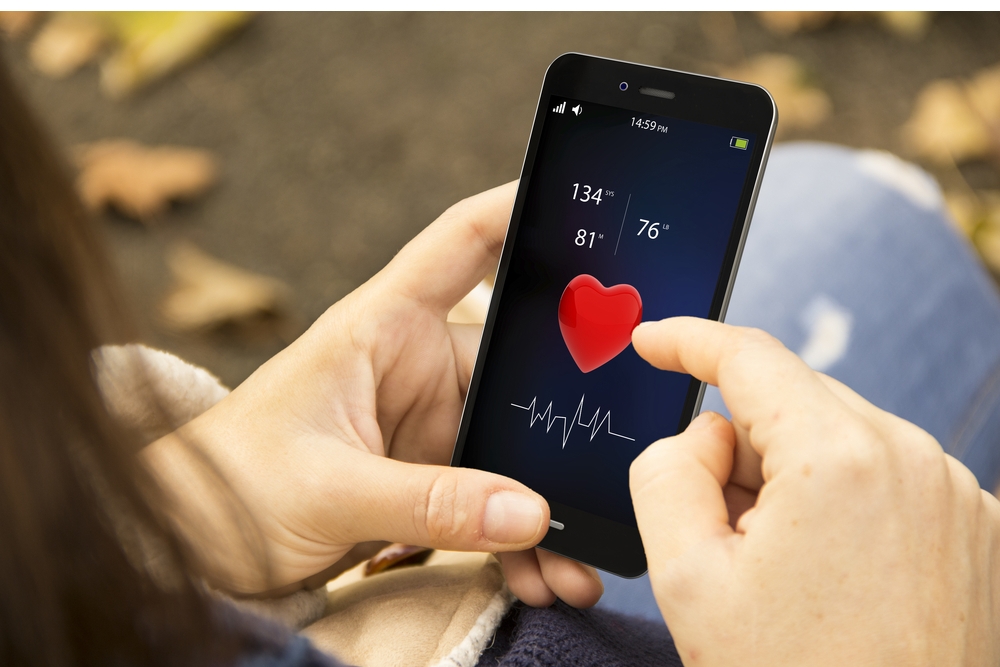 Connected care advocates rejoice! The need for individualised, customer-driven digital healthcare solutions will shape the future of Australia's Medical Technologies and Pharmaceuticals (MTP) industry, according to an extensive roadmap report published by CSIRO Futures.
The CSIRO MTP Roadmap identifies significant trends that will guide Australia's healthcare industry in coming years. The kind of customer centred digital services Tunstall offers will be at the heart of this journey forward. Improved health and wellbeing is the primary goal of an evolving medical sector, but the economic benefits are also substantial.
The trends
The worldwide MTP industry is already being shaped significantly by certain trends, many of which are driven by consumer demand for specialised, individualised healthcare solutions. If it wishes to thrive in the global market, the Australian health sector needs to consider these aims when developing and marketing new products.
CSIROS Future's Roadmap identifies seven megatrends currently emerging in global healthcare. A need for better, lower-cost management of chronic conditions, more rapid response to foreign transmissible diseases, integrated care and a shift in focus to new consumer markets are all set to shape the future of MTP in Australia.
Three remaining trends focus on precision healthcare, customer control and a digital evolution. Each of these equate to the development of new products that allow customers to monitor and communicate about their own health using precise and tailored digital devices.
Precision healthcare
As the MTP sphere continues to research and develop new technology, it is more able to come up with healthcare solutions tailored to individual patients than ever before. An ageing population and a rising middle class makes Australia a strong market for personalised medical technology.
The Roadmap suggests that integrated, connected care is coming.
Approximately 4.2 million Australians experience some form of physical disability, according to the Roadmap. Among these, 30 per cent have severe core mobility limitations; 357,000 are blind or have extremely low vision; 30,000 have total hearing loss; and 20,000 are amputees. 2013 alone saw 42,000 hip replacements and 53,000 knee replacements.
These patients represent a demographic who need regular healthcare monitoring, but that doesn't necessarily mean they need to spend all their time in the doctor's office or seek live-in care. The Roadmap suggests that bionics, monitoring devices and personalised implants will allow people to meet many of their medical needs comfortably at home.
This epilepsy sensor, for example, can distinguish between normal movements and epileptic seizures. Worn while the patient sleeps, it also monitors heart rate and respiration. When it detects continued movements symptomatic of an epileptic seizure, it alerts relevant caregivers. Its biosensors are sensitive enough to pick up on hyperventilation and partial convulsions and issue a medical alert.
Customer control
Patient control lies at the centre of these new devices, making 24/7 monitoring a reality for at-home data collection. Patients today want to take a proactive approach to their own health, and devices that allow them to collect data, monitor themselves, and communicate directly with clinicians enable them to do so.
Australia's current healthcare system is disjointed. Data flow is extremely fragmented because there are so many different avenues for collection and reporting. This is problematic for ageing or disabled patients, who are looked after by a wide array of practitioners and specialists.
Disparate data collection is not only frustrating for patients who constantly need to make requests to have certain information sent to various clinicians – a miscommunication could also be life threatening in cases of misdiagnoses and inappropriate prescriptions.
If no single body of information exists, it's difficult for researchers and scientists to understand certain conditions. Poor data collection hinders the climate of growth and innovation vital to making Australia a key player in MTP.
The Roadmap suggests that integrated, connected care is coming, and one of the best solutions is to make the patient the primary source of his or her own data collection. Devices that allow patients to monitor themselves at home and communicate with clinicians in a user-friendly interface will become more prevalent. Self-monitoring websites and apps keep data stays in one place, rather than scattered around various collection silos.
Digital evolution
Nationwide digitalisation of data collection ensures information will be organised and easily accessible. This not only means better health and wellbeing, but also further scientific and technological advancements. The Roadmap refers to an improved digital infrastructure that will "ensure the sector is prepared to adopt and realise benefits from emerging technologies".
One piece of the digital evolution will be the dawn of a national electronic health records system.
What Australia needs to do
One piece of the digital evolution will be the dawn of a national electronic health records system, which consolidates health reports, discharge summaries, pharmaceutical records, referrals and specialist letters into a single automated database.
It's essential that Australia's MTP professionals consider upcoming trends in the industry. Millions of Australians stand to benefit from a thriving healthcare sector.
Around 48,000 Australians currently work in MTP, which includes medical technologies, pharmaceuticals and biotech and medical research. They work for 950 different companies, and their total gross value added weighed in around $4.4 billion in 2015, according to the Roadmap.
Industry professionals aren't the only ones who stand to gain from a growing health sector! New products and services will directly improve patients' wellbeing by providing the best care possible. Things like comprehensive, specialised data collection mean that doctors know how to take care of patients with certain conditions better than ever before.
Having more knowledgeable carers eliminates trial and error diagnostics and prescription writing that is costly, dangerous and inconvenient. Patients can also avoid expensive trips to the doctor by monitoring much of their own health at home.
Tunstall Healthcare has long been ahead of the curve in providing personalised, digital healthcare. If you are curious about finding the right connected care solutions for you or a loved one, get in touch with our team.