Telehealth tutorial video: How to use your Omron blood pressure monitor
April 28, 2015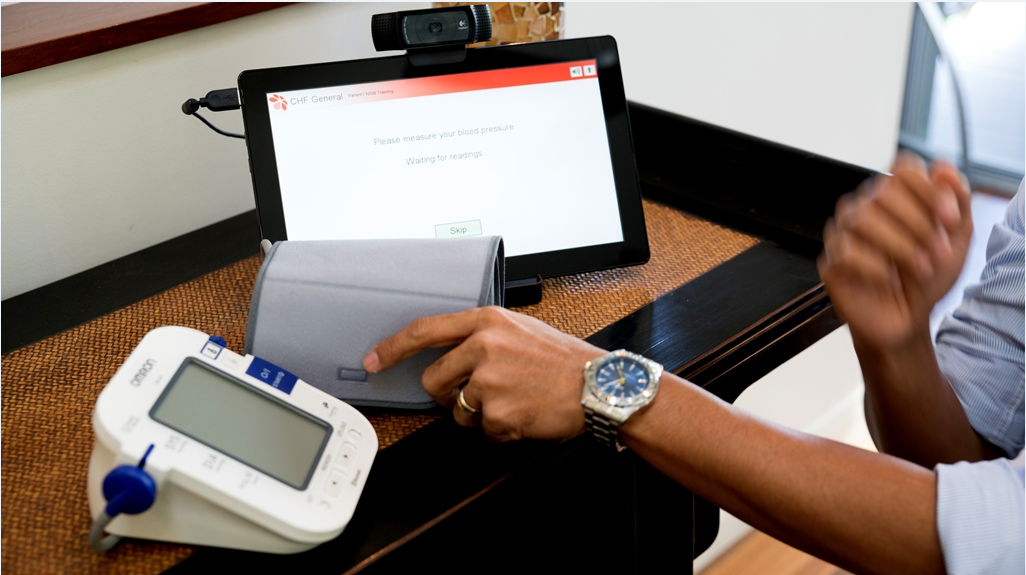 Learn how to take your own blood pressure reading with the Omron blood pressure monitor and the Tunstall Healthcare myclinic@home Integrated Care Platform.
Monitoring your blood pressure is as simple as putting on the cuff and pressing a button. See how it's done in this visual demonstration and how easy it is to send the data off to our triage monitoring centre.
In order to get a good reading, sit down close to the blood pressure monitor and slide on the cuff up to a position approximately two finger widths above the elbow. Make sure you have the tubing running down the inside of your arm, and that the device is set to 'person A' before pressing the start button.
Our myclinic@home is a wireless telehealth system which connects users to their healthcare team from the comfort of their own homes.
The Omron blood pressure monitoring cuff is just one of our many telehealth options. If you are interested in finding out more, visit our website, or give us a call on 1800 603 377.