Telehealth tutorial: myclinic@home
June 19, 2015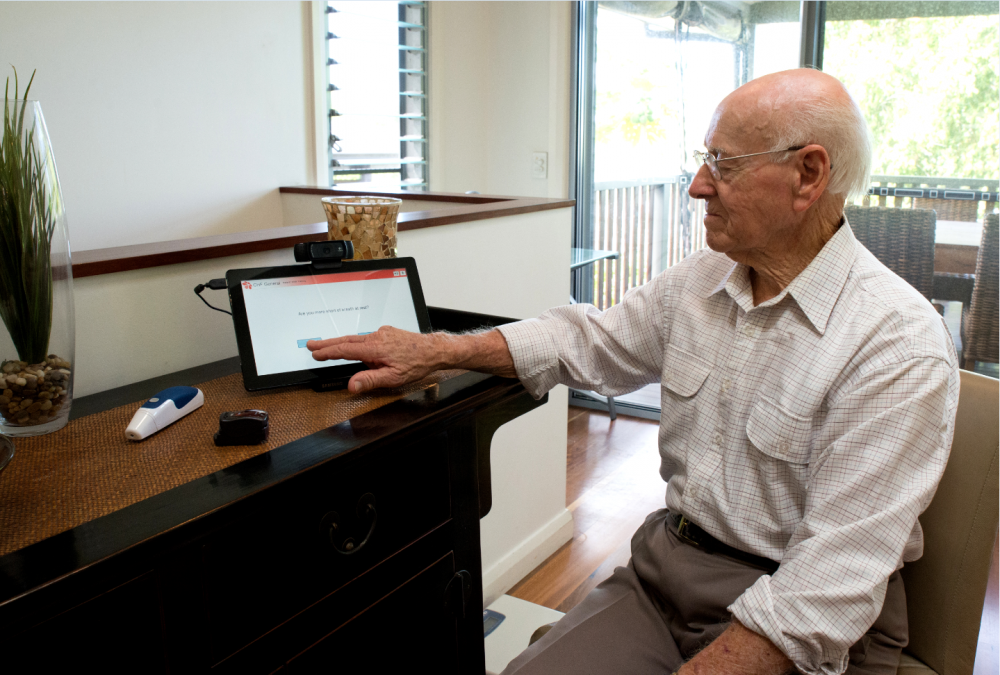 Tunstall Healthcare's myclinic@home is a wireless telehealth system which enables an individual patient to monitor their own condition from home. Using a portable PC tablet and monitoring peripheral devices, the collected data is passed on for assessment by the triage monitoring centre.
This film provides you with an overview of the myclinic@home interview, guiding you through a series of measurements and pre-set health questions.
With the myclinic@home system, clients can pass their collected data onto their healthcare professional remotely, cutting down the time and costs involved in travelling for face-to-face visits.
The myclinic@home telehealth hub combines a sophisticated solution with an easy to use interface for clients that can keep clinicians or healthcare providers informed of any changes in their patient's wellbeing.
Tunstall Healthcare's range of health monitoring peripherals allow for a customised set up to suit each client's specialised needs. This flexibility means that the myclinic@home telehealth hub can be utilised to monitor multiple health conditions from the comfort of a client's home.
Providing a smart solution for making independent living safe
Tunstall's patient management system, ICP triage manager will prioritise any readings that fall outside the predefined parameters, alerting clinicians of a possible risk. With a clinician able to remotely access a patient's health data at anytime, this allows for more comprehensive health monitoring and better informed decision making.
With all patient health data safely secured, the ICP triage manager in conjunction with the myclinic@home telehealth system make it easy for healthcare providers to keep a close eye on their clients whilst enabling them to live more independent lives.
You can learn more about Tunstall's telehealth solutions online, or call 1800 603 377, and one of our team members will be happy to discuss our range of services with you.