Keeping fit with age: What are the benefits?
May 4, 2015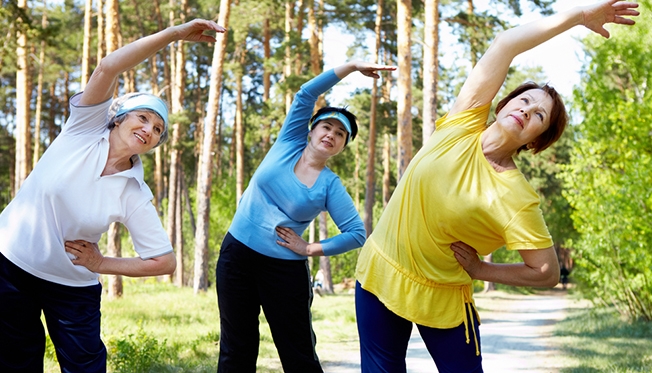 On passing retirement age, it's perfectly acceptable for people to feel like they're in need of a break. After all the hard work and years of employment, everyone should be entitled to take it easy for a while. However, while older people may be inclined to relax once their nine-to-five is in the past, it's still important to remain active.
Many studies advocate the benefits of leading an active lifestyle, combined with good nutrition in living a long and healthy life. More independent seniors can also benefit from a telecare solution which supports a more active lifestyle, whilst ensuring that help is never far away. Not only can this provide peace of mind for carers, but for family and friends as well.
Keeping everyone on their feet with cycling 
A recent study conducted by King's College London and the University of Birmingham examined the health of older cyclists, between the ages of 55 and 79, to discover the effects pushing pedals would bring.
Although ageing is a highly individualistic experience, on the whole it was found that many of the cycling enthusiasts demonstrated physiological performance on a parr with those far younger.
"Inevitably, our bodies will experience some decline with age, but staying physically active can buy you extra years of function compared to sedentary people," said King's College emeritus professor Norman Lazarus.
Exercise for optimum mental health 
Activity not only supports physical health well into old age, it has also been shown to play a role in maintaining good mental health.
According to the Fisher Centre for Alzheimer's Research Foundation, exercise is thought to help memory, as well as slowing the mental ageing process and delaying the onset of Alzheimer's.
This is supported by findings from the Rush University Medical Centre, which suggest that physical activity can help to prevent the onset of Alzheimer's or cognitive decline at any age.
"The results of our study indicate that all physical activities including exercise as well as other activities such as cooking, washing the dishes, and cleaning are associated with a reduced risk of Alzheimer's disease," said Dr Aron Buchman.
Dr Buchman added that the results meant that exercise, no matter how informal, could be beneficial even for those over the age of 80. A more active lifestyle can also enable seniors to be more independent, allowing them to look after everyday tasks around the house as well as shopping, getting dressed and feeding themselves.
Tunstall believes in providing support to older people so that they can have the peace of mind of knowing that help is only a button press away with our personal medical alarm. Find out more with our introduction to telecare.
Ruth Skinner-Smith, RN, Clinical Services Manager