Getting to know our Tunstall nursing team
April 18, 2017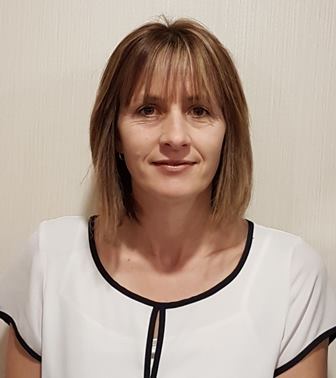 At Tunstall, our people are an integral part of our success. So, what better way to talk about our efforts in connected healthcare than by sitting down with our nurse manager, Angela Durham to find out more about her team?
How long have your been involved in nursing?
I've been nursing for over 20 years now. Throughout that time, I was involved with intensive care, emergency response and even primary health care, a varied experience I can now apply in one position alone.
Can you explain the role of the nurses at Tunstall?
In my previous roles I was used to seeing acute cases where people went into hospital when it could have been easily prevented with early intervention. Now at Tunstall, I am part of a team of nurses that proactively aim to  keep people living healthier at home, ensuring they are well educated about their health. As such, we focus on allowing patients to make informed decisions and stay well.
My job as nurse manager is to ensure that Tunstall nurses (who are located in Australia and New Zealand) provide our patients with the care they need. Our nurses are qualified to practice in both Australia and New Zealand, and part of my role is to support them with their registration requirements.
In addition to the normal patient-nurse contact where our nurses call patients to discuss their health, we also work closely with GPs to monitor patient health data directly. The team is able to prioritise the wellbeing of our patients while working within the multidisciplinary team ensuring a high level of care.
Our nursing team now also answer calls from our emergency medical alarm clients and for other services provided through our 24-hour Monitoring Centre.
What is connected health?
The beauty of connected health is that it gives patients the ability to self-monitor at home. For example, people with chronic health issues can measure their blood pressure, pulse and weight, among other things every day and know that a registered nurse is reviewing the results.
More than that, patients can call a Tunstall nurse and discuss if they are unsure about their readings. In the past patients may not have felt comfortable leaving their homes and often scheduled doctor visits for reassurance. With in-home monitoring they can speak with a nurse and get reassurance about their condition or be referred to a doctor, if required.
How would you describe the connected health in-home monitoring service?
I like to explain this with a personal anecdote. My nana never had an Eftpos card because the technology was hard for her to understand. Every day, we talk to patients who don't have smartphones, laptops or other similar technology. But, they can use our in-home monitoring system – often saying how easy it is to use.
When a patient gets the system, we show them how to use it in a tutorial and then, once they are set up, the data uploads itself.
One of my favourite features is that we can video call people if we need to look at the patient to assess their needs. The best part is that even those individuals who have never used Skype love the personalised care they get with this.
Even though we don't have face-to-face meetings in the traditional sense, we develop strong relationships with our patients. This is something that helps us to empower patients and gives them the freedom to go about their lives with a little bit less to worry about.
How has connected health changed care for your patients?
I think the big picture approach of connected healthcare is what gives people the confidence to stay at home, where they would have moved into a nursing home in the past.
This is something Tunstall's efforts add to thanks to our 24-hour monitoring service. The focus is on providing all-round services and using our nursing skills to their advantage so patients know their health is always monitored, even on weekends.
Recently, Tunstall added another layer to this through the mymobile app. Now, patients can take their health care wherever they go.
What do you like most about working for Tunstall?
There are two things that really stand out to me; the first is that the whole business is positive and supportive of connected healthcare, where everyone is passionate about helping our patients; the second is that we have patients call regularly to tell us we have made a difference.
I love going home at the end of the day, knowing that I've helped someone feel confident, safe and healthier.