The Brightwater connected health project
September 23, 2016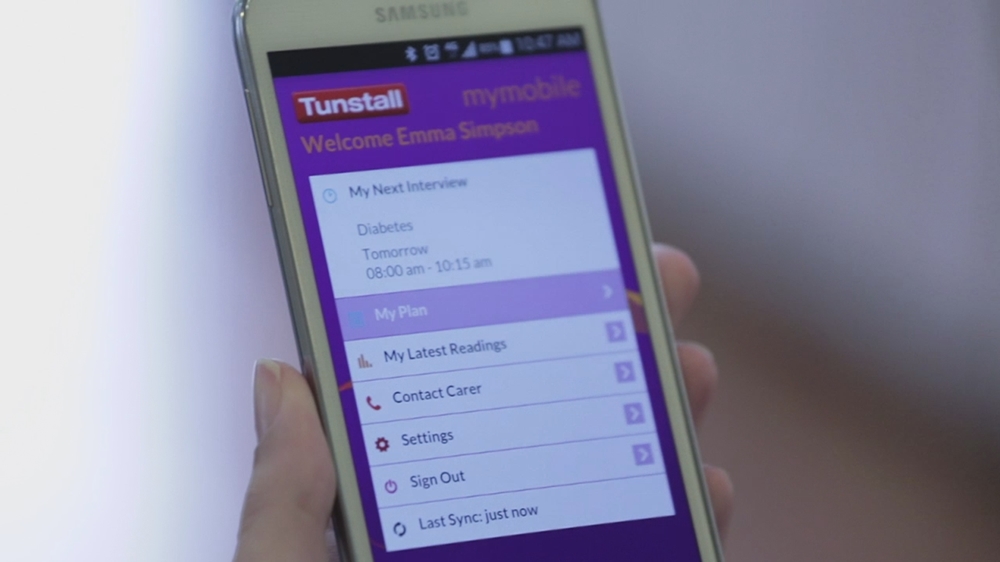 As technology continues to get better and better, there is more and more scope for larger scale rollouts of connected health systems throughout Australia. With new solutions such as the myclinic telehealth hub from Tunstall Healthcare, it is now possible to get assistive technology directly into the homes of those who can make use of it. This can represent a significantly different experience for seniors in particular, who may have previously been faced with the choice between having regular nurse visits or moving to a residential facility.
The key thing about new assistive technologies is how easily they can be used to augment existing care networks throughout Australia. That's exactly what happened in the case of the Brightwater connected health project, which we'll be exploring in this article.
The project provided a great platform to combine Tunstall's technological solutions with Brightwater's own clinical resources and wide care network.
The Brightwater connected health project
Tunstall has been working with Brightwater since February 2015, and as the largest NFP provider of aged and disability services in Western Australia, they made the perfect partner to pilot a connected health program that would support people living at home with chronic disease. The project provided a great platform to combine Tunstall's technological solutions with Brightwater's own clinical resources and wide care network.
Sandy Komen, the manager of Brightwater At Home, describes the aim of the project as being to give people the tools they need to take control of their own health.
"By better understanding their own symptoms and readings, people would be better able to respond to their health changes," Komen summarised.
Now that the pilot is complete, some wonderfully positive feedback from both staff members and clients of Brightwater means that the project will be transitioned into a permanent part of Brightwater At Home's service.
So what can we learn about the projects benefits to care? Let's take a closer look at a few specific examples.
In focus: The project's outcomes
First of all we spoke with Clinical Nurse Robyne Calder, who manages the nursing team for Brightwater At Home, organises clinical visits and liaises with clients. Within the project, Robyne was responsible for educating the other clinical staff in the use of telehealth products as well as logging on and checking on the readings on a daily basis. While there are several benefits of the service that are worth mentioning, the most important one that Robyne identifies is the reduced need for face to face visits, which helps clients feel more independent and nursing staff focus their time more effectively.
The project "worked particularly well with one gentleman who preferred not to have staff visit him," gave Robyne as a specific example of how connected health services added another tool to the belt of Brightwater's nursing staff.
We also spoke with Edna, 72, who has been a happy customer of Brightwater's since 2014. Edna first engaged the assistance of Brightwater At Home following a spell in hospital, after which she felt a loss of confidence in terms of remaining at home alone. As part of the project, Edna is on the Tunstall connected health monitoring program, and checks in daily with her nursing team.
The health monitoring system gave me confidence to stay at home. The Brightwater Nurses would ring if there were any problems with my recordings. They would check how I was feeling and offer solutions and advice. The Nurse's would also visit me if concerned about my health," Edna said. Summarising the impacts of the new elements of her service, Edna reiterated the newfound confidence that she felt to stay at home – safe in the knowledge that help was only the press of a button away.
To enquire about participating in the Brightwater project, please contact Robyne Calder on 08 9400 8700 or at robyne.calder@brightwatergroup.com.
For more information about Tunstall's connected health solutions, get in touch with Tunstall's friendly customer service team on 1800 603 377 or at info@tunstallhealthcare.com.au