Think Global, Act Local – Working with Local Care Providers
January 25, 2018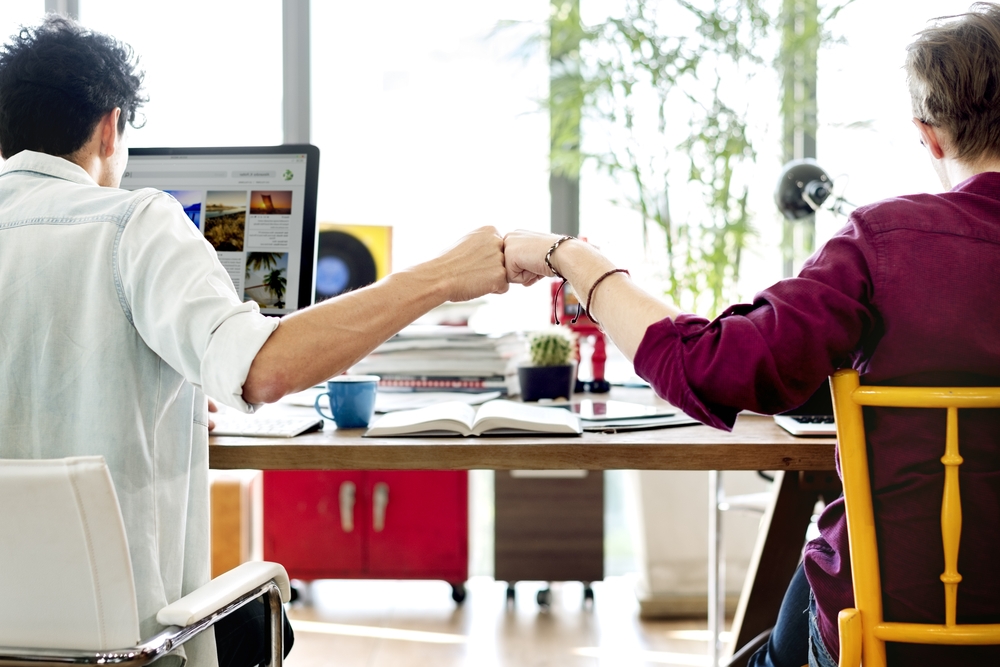 It takes meaningful partnerships and understanding to provide world-class connected care solutions in over 50 countries. In the name of providing the best possible support for older people and those with long-term health needs in Australia, we work with a range of local care providers. These organisations offer our products and services to clients throughout the country on our behalf.
It takes meaningful partnerships to provide world-class connected care solutions in over 50 countries.
If you're interested in using assistive technologies to enable a loved one to live safely and independently in their own home, you can approach one of our local partners for support. Care providers will tailor a selection of Tunstall products tosuit  your loved one's needs.
So, who can you turn to locally for world-class connected care solutions? Here are just some of our partners around Australia:
Australian Red Cross
The Australian Red Cross is a humanitarian aid and community services charity. You're probably aware of the support they provide for troubled communities during times of crisis – but they help with a lot more than just disasters.
Aged care services are another facet integral to the values of the Australian Red Cross. Clients of the Red Cross can receive social support in the form of regular welfare calls, transport assistance, companionship and meal deliveries.
For clients based in Tasmania and the Australian Capital Territory, the Red Cross supplies our personal alarms. Whether in the garden or shower, wearable personal alarms can be triggered with the push of a button to contact our remote monitoring centre for assistance. From there, a nominated contact, Red Cross companion or ambulance will be dispatched to check on your loved one and to provide support as needed.
Silver Chain
A proud history reaching back 120 years defines Silver Chain today. As a not-for-profit organisation, Silver Chain offers support and guidance in Western Australia, Queensland, New South Wales, South Australia and Victoria.
Two philosophies employed by Silver Chain shape their services:
Wellness – completing daily tasks with clients, not for them. To help clients maintain independence, individual strengths are embraced to encourage activity and freedom. Silver Chain in-home helpers will guide clients through necessary chores and lend a hand.
Ageing well – thinking about ageing as a positive thing. Silver Chain designs their packages for the care of older people to have not only a meaningful impact on their lives, but on the community and healthcare systems. Not only do they adapt to changes in the way aged care works, they drive improvements.
With these at the core of their ethos, Silver Chain is approaching today's health care challenges with innovative new technologies on their side.
That's why Silver Chain and Tunstall Australasia have been in partnership since the turn of the century. Together, we offer easy-to-use, accessible devices like personal alarms and sensors (eg. fall detectors, smoke alarms). In the case of a seizure or hard fall, an automatic alert can be sent when a client is unable to push the alarm button.
When sensors or personal alarms are triggered, the Tunstall monitoring centre is alerted and help will be made available as soon as possible. Douglas Bourne-Jones, a merchant navy veteran and client of Silver Chain since 2015, sings their praises:
"I don't need to worry should I slip or fall out of the shower, or for the well-being of my wife (who has dementia), as we both wear the pendants – their simplicity and efficiency is what sets them apart."
Approachability is so important in the care of older people – seniors need to be able to feel not only that they can understand technology, which they must rely on, but that their concerns and suggestions are heard. Silver Chain is dedicated to being an approachable local care provider for Australians.
White Lion
Combining local knowledge with world-class connected care solutions helps to provide the best service possible to our clients.
For those needing assistive technology in Victoria, White Lion is happy to help.
With over 90 years collective experience in the fields of medicine, social work and engineering, the three founders of White Lion identified a lack of support for those wanting to live independently in their later years. Recognising shortfalls in many systems on the marketplace, the company sources products from Tunstall's innovative collection.
White Lion supplies Victorians with our medical alert and fall detection devices. The use of these tools is not exclusive to seniors, of course. The fall alert system is perfect for anyone with limited mobility or living with conditions such as epilepsy or diabetes.
We also work with many more partner organisations around Australia. Our partnerships mean that we can combine local knowledge with our world-class connected care solutions to give the best service possible to clients from all walks of life.
We're proud of the strong relationships we have with our local partners. Find your local provider and discover how we can help you live independently.