Telecare tutorial: How to install the ConnectMe medical alarm
May 21, 2015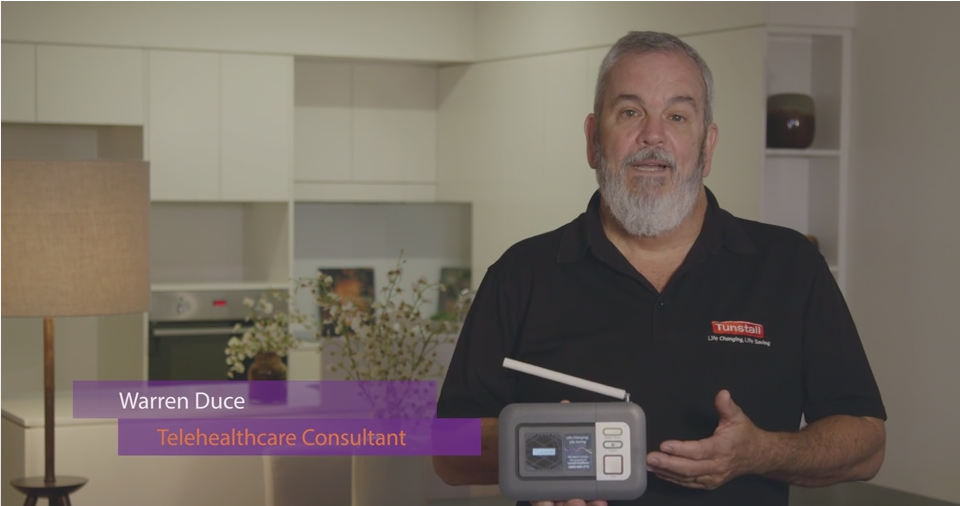 In this film, we take you through how to self-install your Tunstall ConnectMe home medical alarm unit. This sixth generation edition is our most technically advanced telecare platform yet, but is still simple and easy to use.
With the ConnectMe medical alarm, a client can be put in touch with the Tunstall 24-hour monitoring centre. The latest version of the ConnectMe alarm also has improved speech quality, making it easier for response operators to communicate clearly with the client so they can get the necessary help as soon as possible.
The ConnectMe medical alarm can be activated through a pendant which a client wears on their wrist or around their neck. As it is waterproof, this means that a client doesn't have to remove it, even when bathing.
With its 'plug and play' design, the ConnectMe alarm unit is also simple to install, with an ergonomic design for ease of use. With up to 35 inputs for telecare sensors, a client can make use of a whole range of devices to support their independent lifestyles.
If you are experiencing issues with your installation or have the NBN, internet, and/or multiple phone lines in use in your home, please contact Tunstall Customer Service for assistance.
You can learn more about our telecare solutions online, or call 1800 603 377, and one of our team members will be happy to discuss our range of services with you.