Taking a closer look at senior memory
June 30, 2015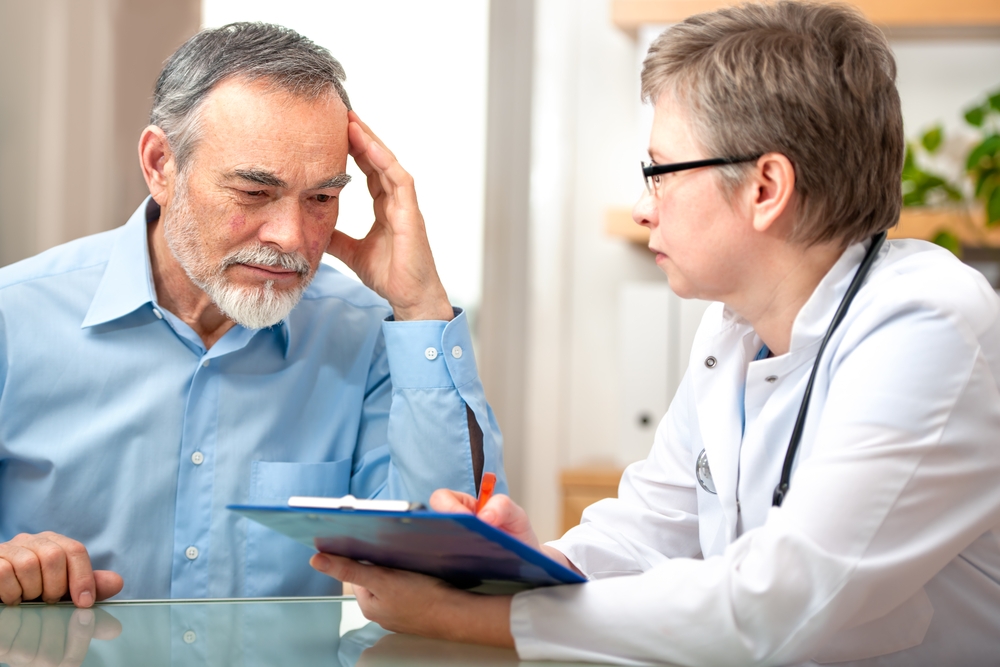 All our lives, it seems we face a constant battle against our memory. Whether it's revising for an exam, or just trying to remember your shopping list, there are some times when our memory just seems to fail us.
Memory is one of the mental faculties whose acuity often fades with age, but it's far from a given occurrence, as there are those who maintain a strong memory well into old age.
Here, we take a closer look into some of the impacts on senior memory and what carers, family and friends should be aware of.
How can we help support seniors and their memory?
For the estimated 342,800 Australians affected by dementia, remembering becomes a more complicated process. As part of a group of symptoms that impact the brain over time, clients who experience this condition will often require special care to assist them in managing risks around the home.
This is where a connected healthcare solution can help. The Tunstall Medical Alarm is a hub to which a number of our unobtrusive assistive technology devices can be attached. Assistive technology is not only convenient, it also provides family and friends, as well as carers, with peace of mind.
From a property exit sensor, to a PIR wireless motion detector, Tunstall can tailor a solution to suit individual clients' needs, supporting them in living independently and safely.
"Older adults should be careful not to buy into negative stereotypes about ageing. Attributing every forgetful moment to getting older can actually worsen memory problems." – Sarah Barber, USC.
For those fortunate enough to not be affected by Alzheimer's or dementia, a study by the University of Southern California (USC) has suggested that negative stereotypes about senior memory (such as having a "senior moment") have the potential to actually worsen memory problems in older people.
Can stereotypes be harmful?
Defined as "stereotype threat" the idea that enforcing negative beliefs upon someone leading to poorer performance is nothing new, but it was the first time it had been explored with regards to seniors.
"Older adults should be careful not to buy into negative stereotypes about ageing. Attributing every forgetful moment to getting older can actually worsen memory problems." said lead author and USC researcher Sarah Barber.
In the USC study, two experiments were conducted with participants aged from 59-79 each given a memory test. Half the participants were told that for every word they remembered, they would get a monetary reward, whilst the other half were informed they would lose money for each wrong answer.
In addition, some participants were given a news article to read about seniors and stereotypical memory loss prior to taking the test. Those who were told they would get a reward for every correctly remembered word scored 20 per cent worse when they had been exposed to the age stereotype.
However, interestingly enough, for those who were told they would lose money for each wrong answer, this effect appeared to be reversed.
"Participants reminded of the stereotypes about ageing and memory loss actually scored better than those who were under no stereotype threat," reports the USC. The university concluded that older people respond better to stereotype threat by focusing on avoiding mistakes, and that senior memory may actually perform better should questions be framed in this manner.
Active body, active mind 
The link between physical wellbeing and mental acuity is well known in healthcare, with the implications of an inactive lifestyle apparent even from a young age. A new study from Michigan State University (MSU) suggests that a person's aerobic fitness in particular can impact on their memory performance.
"The findings show that lower-fit individuals lose more memory across time," said assistant professor of psychology at MSU Kimberly Fenn.
Once we reach senior age, the value of exercise is incredibly high in preserving both bodily and mental function. To find out more about the benefits of water-based exercise, you can read our recent blog post.