[Guest blog] Why Mental Health services need to explore the use of technology in prevention and early intervention
July 4, 2016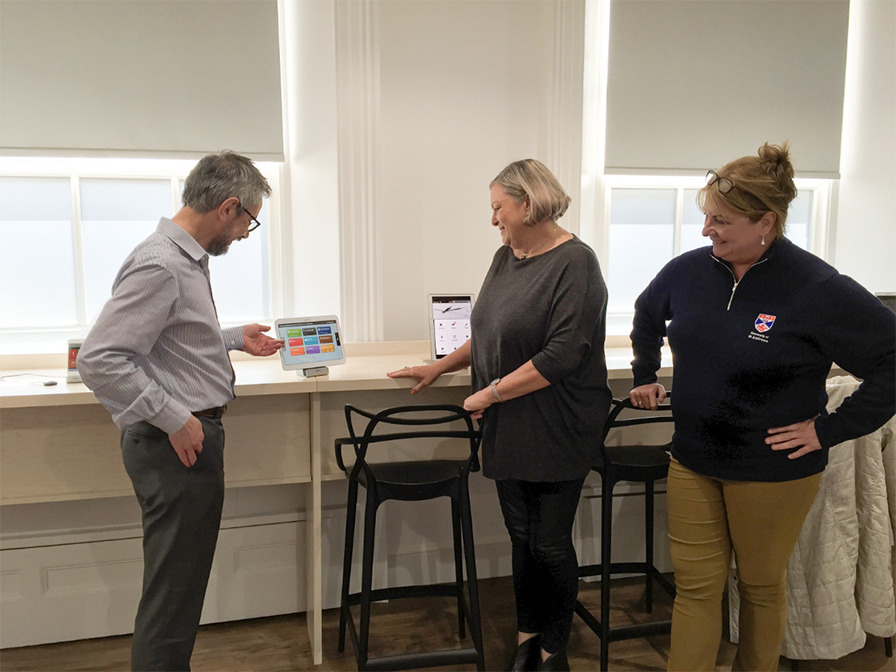 Dr Jennifer Bowers, CEO/MD, Rural & Remote Mental Health blogs for us following her recent visit to the UK.
Having worked in mental health for over 20 years, I know only too well the dangers of focusing all funding and efforts on high end services, to the detriment of prevention and early intervention programs.
I recently visited the UK on a fact finding mission and during my visit to Yorkshire, I popped into Tunstall Healthcare to see their fantastic Response operation and Innovations Centre. This is because we are partnering with Tunstall colleagues in Australia to provide a direct link offering prevention and awareness-raising, early intervention and support to those with mental health challenges.
Out there, on the road
               leaving no one behind…
Rural and remote Australia is marked by unpredictability, economic and financial uncertainty, incessant change and extreme weather events. These challenges can have a serious impact on the mental health of everyone who live and work out here. They don't receive the recognition for their contribution to the country's prosperity and their communities don't enjoy the level of services that urban Australians take for granted. There are eight suicides a day in Australia and the suicide rate increases with remoteness.
Rural and Remote Mental Health develops and implements mental health awareness, prevention and intervention programs. Our culturally-tailored programs include practical workshops designed to destigmatise mental ill-health and deliver information about mental health, wellbeing and suicide prevention.  We ensure that knowledge and capability remains embedded at a local level and encourage the taking of responsibility and early help-seeking behaviours.
Deadly Thinking (Deadly meaning very good or excellent)
Deadly Thinking is a social and emotional wellbeing and suicide prevention program specifically designed for Indigenous communities.  Deadly Thinking confronts the core social and mental wellbeing issues faced by young and old alike in a culturally appropriate, accessible and compelling way.
For key community members, natural helpers and elders, RRMH delivers a train-the-facilitator workshop, in which participants learn to deliver the Deadly Thinking program. By assuming a leadership role, participants greatly extend the scope and sustainability of the program as well as the long term effectiveness of protective strategies in the community.
Resource Minds
People working in mining, resources and quarrying operations confront a wide range of challenges, including challenges to their mental health and emotional wellbeing. Isolation from family and friends, shift work, fly-in/fly-out and drive-in/drive-out rosters, relationship or financial stresses, misuse of alcohol and drugs, environmental extremes and dangerous workplaces can and do often contribute to compromised mental health and, in extreme cases, suicide.
Resource Minds aims to raise awareness and understanding, recognise problems in themselves, family and workmates and encourage everyone to take responsibility for their own mental health, talk to someone and seek help early.
Rural Minds
Rural Minds is a comprehensive program designed to raise awareness, grow understanding and ensure that the information is embedded into agricultural communities. Rural Minds includes a train-the-facilitator workshop in which community leaders are provided with information, materials and the confidence for them to deliver the mental health and wellbeing workshop within their community.
Rural Minds workshop combines practical, culturally-relevant information around risk factors, signs and symptoms, prevention tips/techniques and where and how to get assistance. Including compelling accounts of mental health issues from those involved in the agricultural sector, Rural Minds is tailored particularly for primary producers, their families and those who work and/or live in rural communities.
Partnership with Tunstall
Through our partnership with Tunstall Healthcare, each of these programs has a dedicated phone number to call.  Each number is monitored by a culturally-trained member of the Tunstall team who understands the content and context of the prevention programs. This ensures that there is now a direct link from prevention and awareness-raising about mental health issues to an early intervention which will provide more information, support and a referral if required.
We are now exploring innovative ways to use new technologies (that is, e-health or tele-health) that could provide immediate referrals, access to a range of appropriate media for on-line counselling or face-to-face on-line professionals and counsellors.
There are several limitations to overcome in many rural and remote areas such as poor or no internet access, different time zones and often limited levels of skill and knowledge of current technologies. With the technical skills and expertise of Tunstall Healthcare and our on-the-ground experience, I'm confident we'll find solutions to these challenges.