Get to know some of our care consultants
July 3, 2017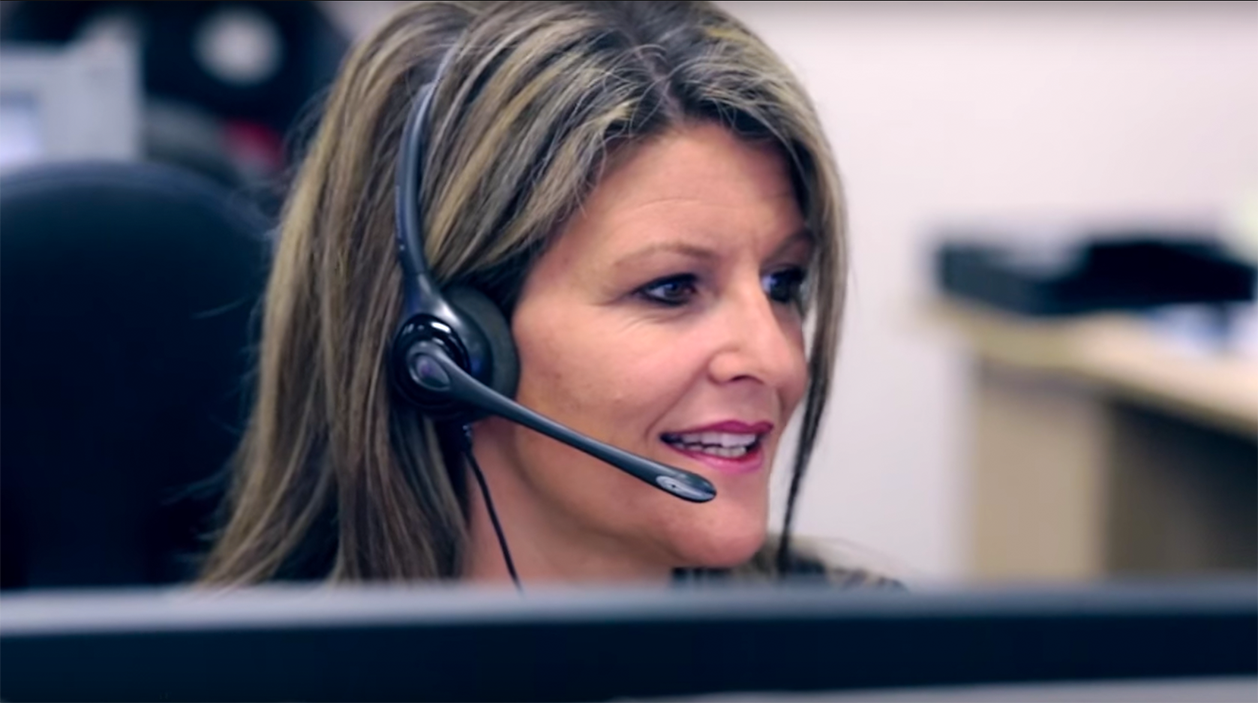 Tunstall's monitoring service is available 24 hours a day, seven days a week, with our dedicated team of care consultants always on hand to ensure our clients receive the response they need.
When a medical alarm is activated, our skilled operators will be able to identify who the caller is, where they live, any pre-recorded medical conditions they may have, as well as what device has activated the medical alarm and who should be contacted in an emergency. Whilst speaking with the client, the consultant managing the call will assess what action needs to be taken. To ensure the best possible care, our operators stay on the line with the client until help arrives.
Each Customer Care Consultant is dedicated to our clients' health and safety, and ensuring they receive expert handling of emergency situations. Today we add faces to the friendly voices at the end of the line by introducing some of our care consultants.
Narelle Hopper, Customer Care Manager (AU)
Narelle Hopper has been with Tunstall for over 15 years because she is passionate about what she does. She began her Tunstall career as a 24/7 Customer Care Consultant and instantly understood the importance of the products and services we provide, and the value of facilitating clients' independence.
"While I have thought of trying other areas of the business, as I am a perpetual learner who is always thirsty for knowledge, my heart lies with Customer Care," says Narelle.
"The 24/7 monitoring service provides ongoing support to clients during moments of crisis but also in day-to-day interactions. Many clients have told me how grateful they were that we were there to help them during an emergency situation but also how important their regular test calls are.
"Our care consultants are the heart and soul of Tunstall. They are the ones who engage and banter with clients during test calls, provide reassurance during stressful times and are the calming voice that facilitates help during an emergency. It takes a special person to provide that kind of support day in, day out."
Customer Care Consultants, Linda, Donna and Jacqui, share their stories about working for Tunstall and the rewarding moments they have experienced in their role.
Linda Chappell
On 8 October 2017, Linda will celebrate her five-year anniversary at Tunstall. For Linda, the most rewarding moment to date was when she received the Peoples' Choice Award in 2016.
"I enjoy the friendliness and support of working in a team, all working to the same end goal of helping people every day. There are lots of little moments at Tunstall that keep me coming back for more every day."
Donna Butler
Donna has worked for Tunstall for the last three and a half years and has enjoyed her time being part of the team.
"I like working for Tunstall because we all have the same objective in mind and I am proud to say that I help clients by monitoring the alarms, so they are able to stay in the home and community longer, rather than having to go into care or hospital".
"Assisting clients who have been in distress after falls or mishaps has been immensely fulfilling", Donna says. Many times clients have told Donna that without the assistance of their pendants they could have been on the floor for days. "The most rewarding aspect of working at Tunstall is knowing you've made a difference to someone's life so they don't ever have to endure that experience," she says.
Jacqui Bauer
After six and a half years, Jacqui still finds satisfaction in making a difference in so many people's lives. As a Customer Care Consultant, she is able to have an impact not only on the lives of the clients themselves,but also on their families who are being assured every day of the security safety and wellbeing of their loved ones.
Working with people who share this passion is just as rewarding. "I enjoy working with an amazing team of people that share the same passion and work ethic to enable us to do what we love," she says.
Jacqui looks to ANZAC Day and her work with DVA clients as one of the things she loves about working for Tunstall. "ANZAC Day is one of the most rewarding days of the year to be in the Response Centre at Tunstall. Hearing all the stories of family and loved ones who protected our country and gave us the opportunities we have today. My seven-year-old son had a presentation this year at his ANZAC parade. He very proudly stood up in front of the whole school and declared that his mum is his hero as "through her work at Tunstall, she now helps to look after all of the men and women who helped protect us and preserve our country so we can enjoy it today and every day". This was a super proud mum moment for me!"
For more information about our monitoring services, watch the video below about how our monitoring service works or contact our friendly customer services team.