A spotlight on the bond that makes Tunstall Healthcare and KinCare special
December 1, 2016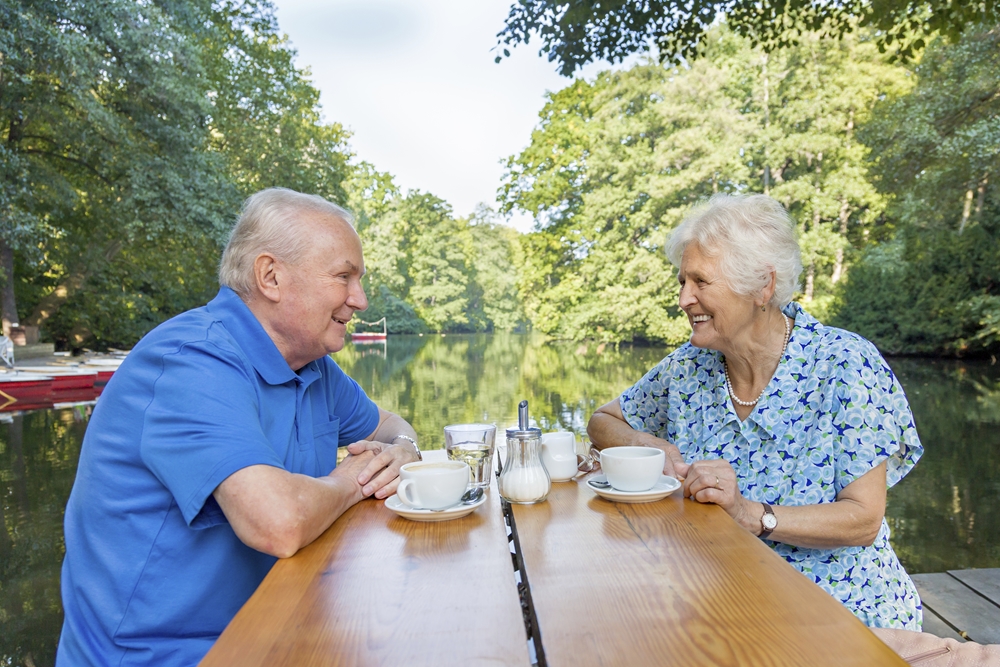 Today, we'd like to put the spotlight on the bond between Tunstall Healthcare and KinCare. This partnership has been working together for the past four years to provide connected care and connected health solutions to customers so they can manage their health from their homes, allowing them to remain independent longer. In particular, KinCare provides a Tunstall emergency alarm with every care package, giving support to Australian seniors and those with long-term health concerns.
To learn more about this technology, we caught up with Sabine Tollis, regional manager of KinCare Sunshine Coast and Wide Bay, to pinpoint exactly what it is that makes this partnership so special.
Thanks for taking the time to catch up with us Sabine. So tell us, who is KinCare?
KinCare is Australia's leading provider of in-home health and well-being services to older people and people with a disability. Our goal is to provide the best care to ensure our customers can stay in their homes for as long as possible. We want to give people the choice to remain in the comfort of their own homes as opposed to needing to visit a hospital or residential facility.
That's great, so what services does KinCare offer to achieve this?
We have a wide range of in-home offerings – KinCare provides everything from government funded home care packages and transitional home programs to disability services, private and commercial services. These are mainly aimed to keep customers in their own homes, so they incorporate personal care and respite services, social support – we use quite a lot of technology to make these offerings seamless, and that's where we work really well with Tunstall.
How do your customers feel about Tunstall's connected care (emergency alarm) services?
The emergency alarm gives our customers more security while also giving family members peace of mind. The family can feel a little bit more relief that there is a mechanism that is in place in case their loved one is not well and cannot get to the phone. It gives them independence.
What are some of the situations where customers may need to use their emergency alarm?
We've seen some troubling situations where customers – who don't have any family living nearby or anybody visiting on a regular basis – have fallen with no help to get up. We do visit those customers once or twice a week, but if they had not had that button, they might have been alone until we could get to them. The reaction time is really quick once they push the button, so they will receive the help they need – whether that just be a visit from someone nearby or the ambulance.
We pick quality partners and Tunstall just fits the bill.
What are Tunstall like to partner with?
Simply, Tunstall has the best customer service – the products are really good and the prices are reasonable. We've set a standard at KinCare of what kind of service we want to provide, and we pick quality partners so Tunstall fits the bill. At the end of the day we provide a service so the company we partner with is an extension of what we do. We want them at an equal standard of what we provide.
How would you describe your partnership with Tunstall?
Tunstall is hands-on. We have conferences, meetings and presentations from them, so for us, having that partnership with them is key. This partnership with Tunstall is great because they have a wide range of products that fit in with what we're trying to do – getting creative with how customers can remain safe in their houses and keep their independence.
Their expertise in suggesting the right solution for us is really important. We can go to Tunstall with a problem and they're able to suggest the right product. It's a very beneficial partnership for us.
Can you explain the value in incorporating Tunstall assistive technologies (AT) into your offering for customers?
I think the biggest value is around technology – it is a safe, valuable but non-costly way of managing our customers' health within the home. Instead of having a nurse in every week, we can have a nurse in only once a month because their health is monitored via Tunstall's connected health solution. This way they can then spend the money that they would spend on the nurse to do something they really love!
Thanks for your insight Sabine! It's clearly a very valuable partnership for both Tunstall and KinCare and we look forward to continuing to work together to keep your customers safe in their homes.
If you have any more questions about this partnership, or any of the technologies mentioned in our discussion, get in contact with us today! We'd love to chat with you too!