7 ways to help your grandparents stay healthy and happy
September 29, 2017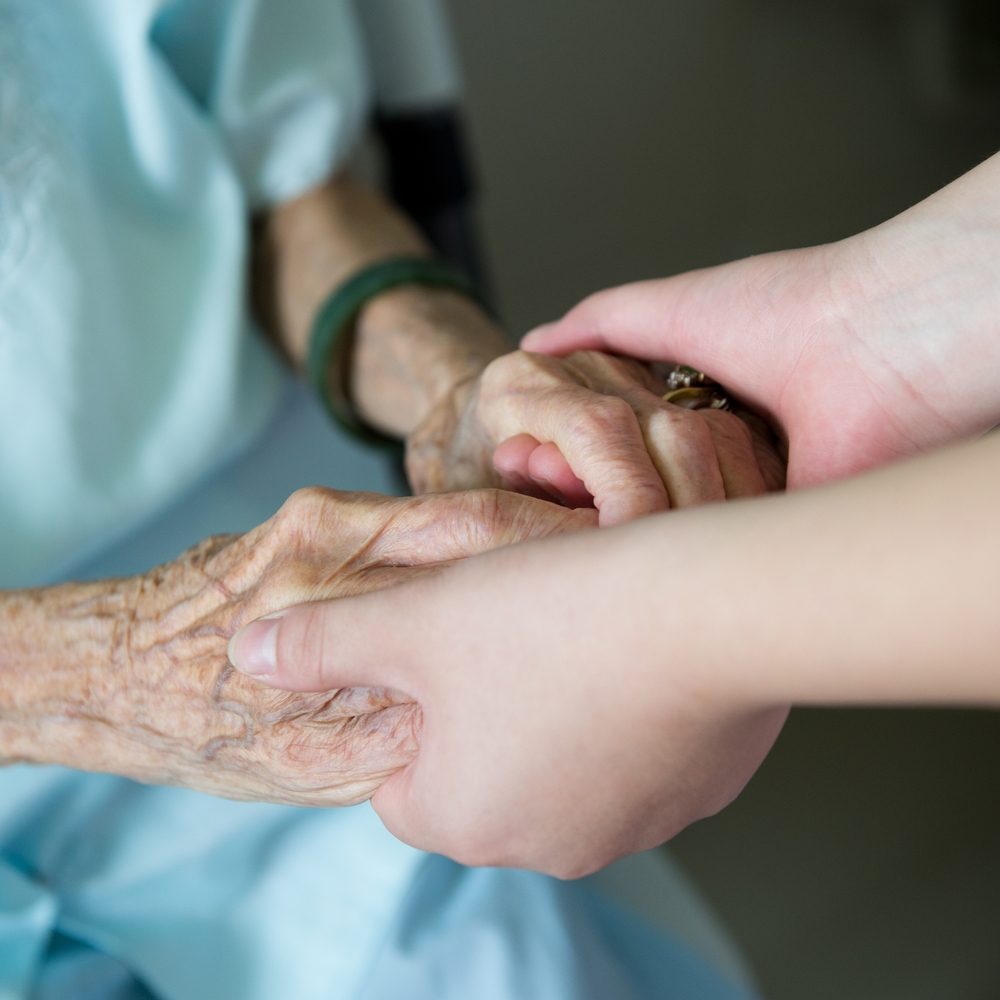 Grandparents play an important role in family life. However, in a busy, modern world it's easy to let other competing priorities take precedence and forget that our grandparents need extra support as they age, to help maintain their health and wellbeing.
We know you want the best for your grandparents, so we've put together a few simple ways you can help them to stay healthy and happy.
1. Keep in touch 
Social interaction is a vital need for older people who may become more socially isolated as they age.
You don't always need to be there in person to keep in touch. If you live away from your grandparents, a phone or video call can be a great way to stay in touch and share some news. Ask questions about their lives – this can be a good prompt for your grandparents to engage and recall various experiences from their lives. They'll love sharing stories with you!
Making sure they stay involved with the extended family is also crucial. If there's an important event coming up, including them shows that you value them as an important member of the family. Even if they can't physically attend, taking the time to follow up afterwards, sharing photos or videos can be a great way to keep them involved.
Checking in regularly with your grandparents can also help you to assess their health and wellbeing, and recognise where there is a need for extra support or assistance. They may not make any direct complaints about their own health, but you might notice increased fatigue, or issues with memory and cognition. There are many supports and resources available for both seniors and care-givers, just remember that as their health and cognition does begin to decline, they should be involved in any decision-making about their own lives.
2. Help them with technology
Four in five adults aged 65 and over are now online, National Seniors Australia reports. Help your grandparents become more comfortable with technology by showing them how to use it. Not only will they learn a new skill, but getting the hang of technology can be hugely beneficial for their mental health.
For example, helping them to figure out their way around a smartphone can be very helpful. There are many applications specifically designed with seniors in mind and smartphones can be great tools for helping older people maintain their health and independence.
If you're introducing new technology, try to keep it simple and demonstrate the benefits that it can offer.
3. Mental exercise
You can help your grandparents stay sharp mentally by engaging them in creative or stimulating activities. This is also a good way to introduce some of your own hobbies, as sharing your own interests can be a way to introduce your grandparents to new experiences and to learn more about you as a person. A few ideas for brain exercises include:
Playing board games
Challenging each other to Sudoku or crosswords
Creating a scrapbook of memories
Going through old photos together
4. Get active 
Staying physically active is a crucial part of senior wellbeing. Exercise isn't just important for building and maintaining physical strength, it releases feel-good endorphins that are great for mental health as well.
Invite your grandparents for a game of bowls or for a few laps at the local swimming pool, or take your catch-up session outside and join them for a walk.
Adults aged 65 and over should try to be active daily, Health Direct recommends. Half an hour of moderate intensity activity on most days will deliver the most health benefits, although any activity is better than none at all.
5. Try something new
You're never too old to learn something new! Embark on a journey with your grandparents to learn something new by taking a class together. Here are a few suggestions:
Drawing or painting
Pottery
Woodworking
Ballroom dancing or line dancing
6. Break bread
Cooking and sharing a meal together is a great way to spend time with loved ones. You might even encourage them to try a new and healthy dish.
Even if you don't get to plan the menu, you can offer to help with the grocery shopping or meal preparation for the week. Cooking up a large batch of meals that you can save in the freezer will help to save them time and energy.
Plus, meals are a key part of social interaction, and one study published in the Global Journal of Health Science concluded that sharing meals with others can increase your overall happiness.
7. Help out
Certain daily tasks, especially the more physical ones, can become difficult for people struggling with fatigue and mobility.
Helping out with cleaning, gardening, mowing the lawn or grocery shopping are all great ways to show your support. Other larger projects around the home are an opportunity for valuable bonding time with grandparents, and could help to reinvigorate their interest in hobbies or skills such as carpentry, sewing, cooking or painting.
If you want to ensure that your grandparents are content well into their later years, and would like to explore what support options are available for your loved ones, you can have a chat on 1800 603 377 or look through our connected healthcare solutions online.