How smart technologies can assist carers and their loved ones
July 16, 2018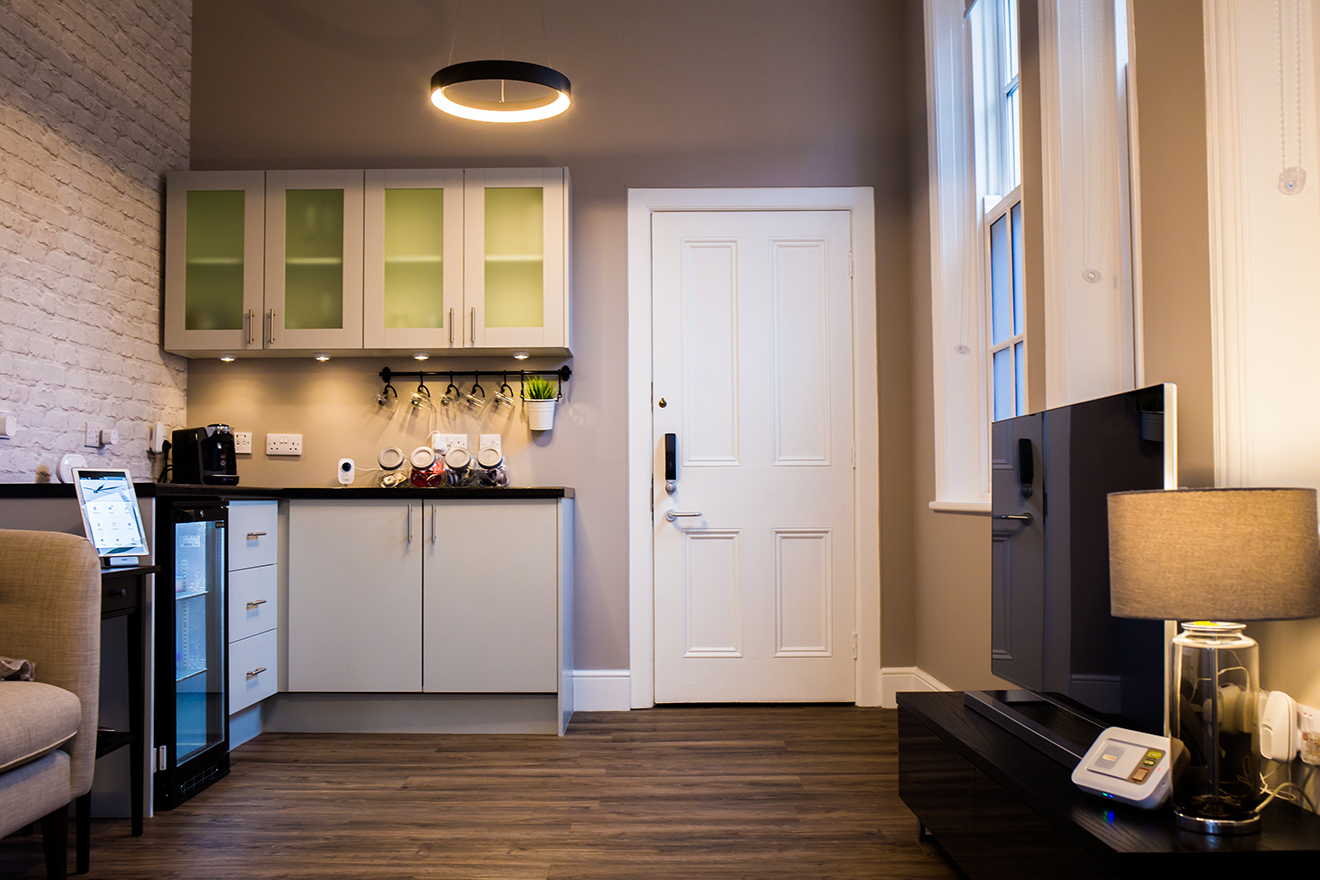 "Alexa, what is smart technology?"
New technological developments are appearing every day in the form of smart devices. Recent high-profile technologies include home assistants like Alexa and Google Home, which allow users to interact hands-free to get information, play music or interface with other devices.
Smart technologies don't just exist for entertainment, however. There are plenty of products on the market that can help almost anyone with some everyday task. Carers and their loved ones can benefit greatly from the integration of smart technologies in the home.
Smart home technologies for independent living
A quarter of all Australians over the age of 65 are living alone, according to 2016 Census data. Of course, many older people will have no difficulty living comfortably by themselves, however the need for assistance increases significantly with age. Sometimes it falls to unpaid family carers to ensure their loved ones are managing – all while juggling their own work and other life commitments.
Many smart home systems or single-function smart devices exist to improve the independence of older people living alone. These can include alarms to provide alerts of any changes in the home or to the person's routine, and may utilise a number of intelligent sensors.
One such example from the UK is Howz. As told in the Guardian, when staying briefly with his father, Alex Petrie noticed his father walking around several times during the night – a worrying sign, considering he had been diagnosed with Lewy body dementia and lived alone.
Alex installed a smart monitoring system, Howz, which collated data about his father's routine using motion sensors in the home, and alerted Alex and his brother when their father was up at night or slept later than usual. This gave everyone involved that little bit of assurance that if something were to go wrong in the home, they'd know straight away and be able to check in.
There are plenty of systems like this available – the right one for you depends on your particular needs. Let's take a look at some of the smart home technologies offered by Tunstall .
Bellman Visit Alarm Clock
The Bellman and Symfon product range is designed to help anyone in the home. The Visit Alarm Clock combines regular alarm clock functionality with customisable stimuli for more reliable responses. It also offers connectivity with the full range of Bellman devices, meaning signals can be received to alert the carer or their loved one of actions around the home.
Alerts utilised by the clock include:
A powerful internal speaker which can emit an ascending 100dB multiple frequency signal.
Four super bright flashing LED lights to wake or alert those who cannot rely on hearing or need to mindful of neighbours.
A bed shaker device which, when placed under the pillow, can wake the carer or loved one with strong vibrations and sound.
The clock also features a soft blue night beacon, which will guide users back to bed if they need to get up at night.
Bellman Visit Portable Receiver
Also available is a portable receiver device which can be placed anywhere in the home and, when a connected transmitter is activated, alert the user wherever they are in the house. The receiver can be integrated with the full Bellman suite as well as Tunstall sensors. By default, certain Bellman transmitters will prompt different signals from the receiver, such as:
Door transmitter or push button: When one of these sensors are triggered, the receiver will flash with a green light, emit a doorbell chime and, if a bed shaker attachment is connected, vibrate slowly. The door transmitter can be placed as a mat by a bed or any doorway and will trigger when stepped upon, meanwhile the push button transmitter acts as a wireless doorbell.
Telephone transmitter: The receiver will flash with a yellow light, ring loudly and vibrate with moderate intensity. This indicates an incoming call has been detected.
Baby monitor: Perfect for carers managing both older loved ones and a young family, when triggered the baby monitor will make your receiver flash orange, play a melody and emit short, fast vibrations.
Smoke alarm: If smoke is present in the home, a red light will flash and a loud siren will alert the user. The attached bed shaker will give off a long, continuous vibration.
The same range can also be connected with the Visit Clock, to wake carers when needed.
More solutions are available and packages can be designed specifically to the meet the needs of carers. To discuss care technology options for the home, you can contact the friendly team at Tunstall on 1800 603 377, or visit our Products page for more details.