How can caregivers choose the right medical alert system?
February 1, 2019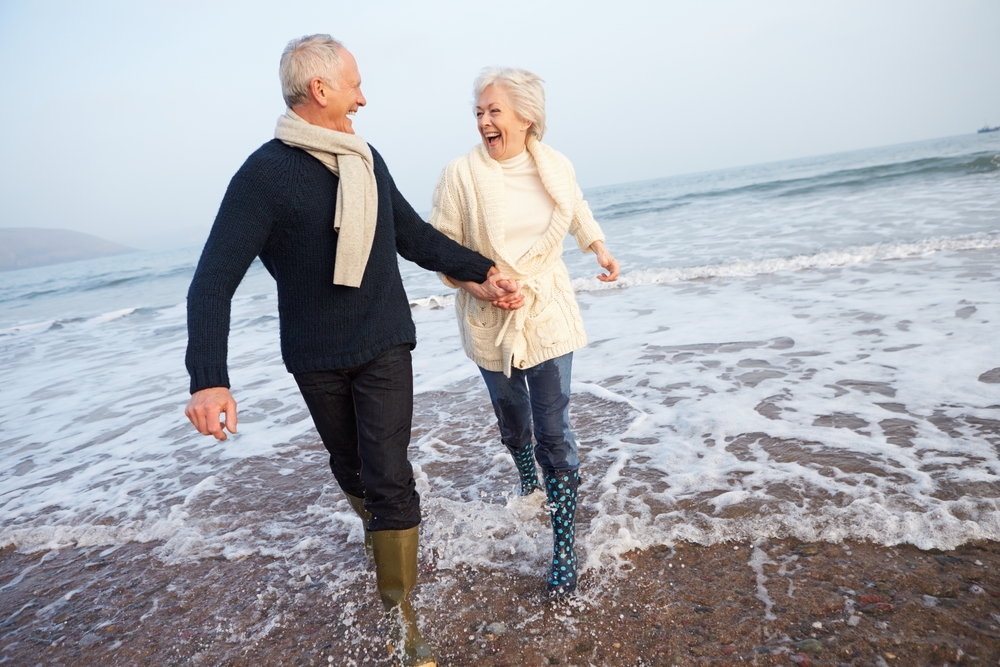 A person's medical alert system can provide you and your loved one with peace of mind. Knowing that someone is available to assist if required is invaluable in helping seniors continue living actively and independently in the home they love.
When it's time to install a medical alert system, the range of products on offer can be overwhelming if you're not familiar with the options. With new technology increasing the number of systems available, the kind of caregiving we can provide our family members has grown.
Some systems are based in the home and detect unusual behaviour, while others are worn by the individual, so they can ask for help themselves.
Choosing the right type of medical alert system
How you determine which product is right for your circumstances depends on exactly what you need the system to do for you, as well as the needs of your loved one.
You may need the emergency alert system to do one, or several, of the following:
Contact emergency services: Many products connect directly to emergency services if required. This may happen straight away, or after attempts to contact the individual or their family members. Many systems allow you to add multiple family members to the call list in case the first recipient is unable to receive the call.
Communicate directly with the individual: As well as calling family members or emergency services, the device may have two-way communication between the contact centre and your loved one. Trained employees are on hand to assess the situation, provide advice or request assistance if required, such as calling a neighbour or calling for emergency responders.
Detect a fall, lack of movement or other health concern: If falling or other safety issues are a concern, you may wish to consider a device that detects a fall and/or lack of movement. Should your loved one fall, or have trouble moving around for any reason, the device will activate an alert.
Check on activity in the home and outdoors: Check that your loved one is moving around as normal in their home or local community. Should you become concerned about their whereabouts or movements, you'll be able to check the device and decide if action should be taken. You can also set up alerts if they leave certain areas.
Making sure your medical alert system is compatible with your loved one's home and lifestyle
When choosing your device, you'll also want to consider how well it will work in your loved one's home, or in the places they wear it. Some products have longer connectivity ranges than others, or have different battery or charging requirements.
You may want to think about:
Connectivity distance: How far your loved one can take the device from home, or around their own property, without losing connection may make a difference to the type of medical alert system you choose. They may want to remain connected when spending time in the garden, or even when they pop to their local shop.
Charging requirements: Whether you'll need to ensure it is regularly charged, and how you'll know if it needs new batteries or isn't working properly is important to find out early. Knowing that your medical alert system is always operational and monitoring your loved one's wellbeing provides additional peace of mind.
Location: Does it need to be placed in a specific home location, or worn on a particular part of the body? Should your medical alert system be monitoring movement, it may need to be placed in a certain part of the house, worn on the wrist, or around the neck, for example.
Contact preferences: Find out if multiple members of your family can connect to the device, or be called in an emergency. One person may not always be able to answer an alert, so you might want several caregivers added to the call list, or able to access information via an app. You should also consider at what point emergency services are called, if no one else is available, and how that decision is made.
Practicality: The product you choose should be both comfortable and practical enough for your loved one to wear everyday, with their normal clothing and going about their usual routine. Think about how they will reach the emergency button or request assistance if they need to, or any possible complications that may arise.
If you'd like to discuss the caregiving options available for you and your loved ones, get in touch with our friendly team for more information.