5 thoughtful gifts for your grandparents
December 13, 2017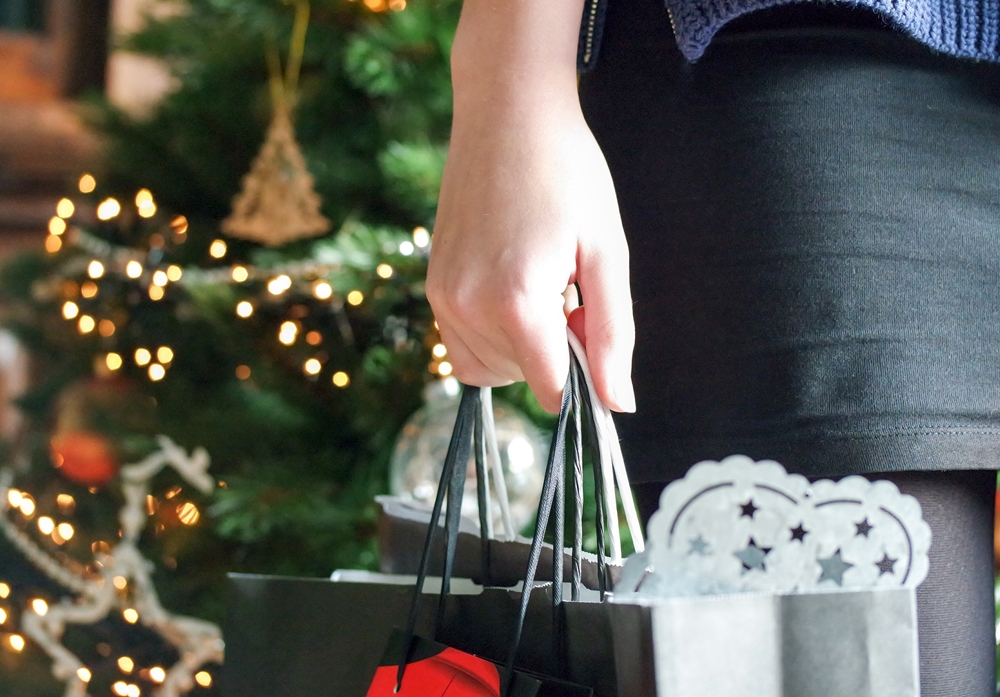 Do you love the holiday season? So do we – it's such a magical time of year dedicated to giving thanks and love to friends and family. But if you're like us, receiving gifts isn't nearly as rewarding as giving them! That said, finding the perfect gift can be hard, especially when you're shopping for older generations.
At their age, it can feel like they've already received everything they could possibly want, making your gift-giving more difficult every year. You don't want to give them just any old present, but what can you do?
We're here to tell you Christmas shopping for grandparents doesn't have to be a challenge. The best gifts are personalised, encourage an active life or just remind them that you care – here are five gifts that meet that criteria!
1. Customised gifts selection
Something like a watch or a piece of jewellery is a nice idea, but getting it customised or engraved just makes that gift all the more special. Consider a necklace from Posh Totty Designs, a designer who will personalise jewellery with your family name. Or try something a little more rustic for Grandad, like a personalised shed sign by Owl and Otter for his tool shed.
Gifts like these show that you've put a lot of thought and love into what your grandparents actually like or enjoy doing in their spare time – something that a gift card could never do.
Grab some games that are reminiscent of your loved one's childhood.
2. Fun games for the whole family
Some of the best presents are those that bring together the whole family. What does this better than some board games? Once you've given the game, it might be a nice addition to suggest organising a monthly or weekly game night that brings the whole family together. It's a great excuse to gather everyone even when it's not a holiday.
Grab some games that are reminiscent of your loved one's childhood. Traditional pick up sticks or Jenga are fun and even double as activities that help develop memory and focus.
3. Experience gifts for the active
Your loved one might be retired, but that doesn't mean they want to sit around at home! The golden years are the perfect time for seniors to try new things and explore. Treat your family to a day out at a winery or boat trip.
Or if your family member likes things a little bit more relaxed, perhaps an afternoon of High Tea is more suitable. Enjoy sweet treats with a glass of bubbles and tea menu as you spend a day dedicated to your family.
These outings are a great way to get your loved one out of the house and experiencing new things – it's a unique way to stimulate the brain and promote greater well being.
4. Gifts for those ethically minded
Do you or your loved one ever experience buyer's remorse? Not in the way that you don't like your purchases, rather, you feel somewhat guilty about contributing to consumerism while there are so many people who aren't as lucky as you. Fortunately, there are some presents that give back to communities in need.
Oxfam Australia, for example, ethically sources their products from a global community of artisans and farmers – these are people who create goods out of recycled materials or bake treats using fair-trade ingredients. You can buy a range of products as well, everything from home decor, music and toys through to food and drink gifts. Enough to satisfy everyone in the family.
But if your loved one doesn't need a tangible gift per se, then consider teaming up with Unicef Australia to deliver a life-changing Christmas gift to children and families in your loved one's name. There are a variety of gifts so you can find something your family would be happy to give themselves.
Why not consider the gift of independence and freedom this Christmas?
5. Connected care presents
Why not consider the gift of independence and freedom this Christmas? Tunstall medical alarms, technology, and services play a key role in helping older people and those with long-term health and care needs to stay out of hospital or residential care and enjoy a better quality of life.
For example, our fall detector pendants are perfect for the family member who is growing to be a little more accident-prone. It's a small, discreet device that automatically detects if the wearer has taken a tumble, sending an alert to our Smart Hub alarm which then calls for help. That means your loved one can get help even when no one is around, making it the perfect present to support their independence!
For more information on Tunstall's healthcare related gifts this holiday season, contact our team today!